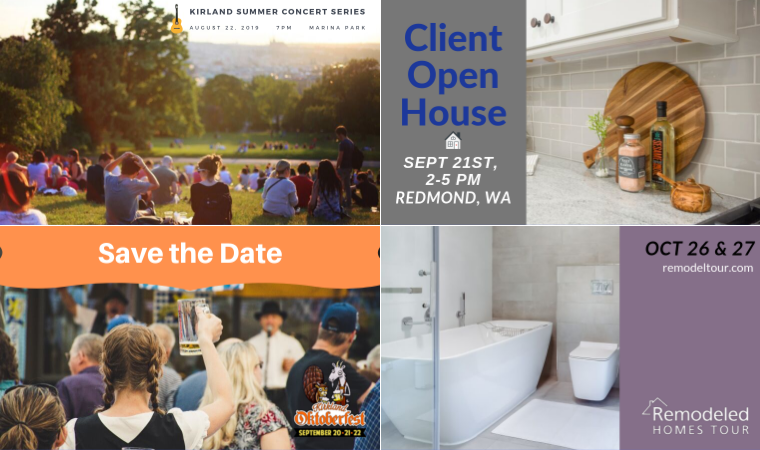 Save the Dates of These Upcoming Events
Don't miss these fun company, community and industry events.
Kirkland Summer Concert Series
If you haven't attended one of the Kirkland Summer Concert series, there's still time. Thursday, August 22nd is the last concert of the season!
Client Open House
We're offering a rare opportunity to walk-through a recent client's whole-house remodel on September 21st from 2 – 5 pm. You can view our work, learn about the process and meet our team. If you'd like to receive an invitation, call our office at 425-822-6555 or email us at kellee@mcadamsremodeling.com to get more details.
Kirkland Oktoberfest
If you love beer, start searching your cabinet for your favorite stein. The dates for the Kirkland Oktoberfest have been set and tickets are on sale.
Remodeled Homes Tour
Taking place on October 26th & 27th, the Master Builders Association Remodeled Homes Tour is always a fun event. Gather remodeling ideas and see the work of area contractors.