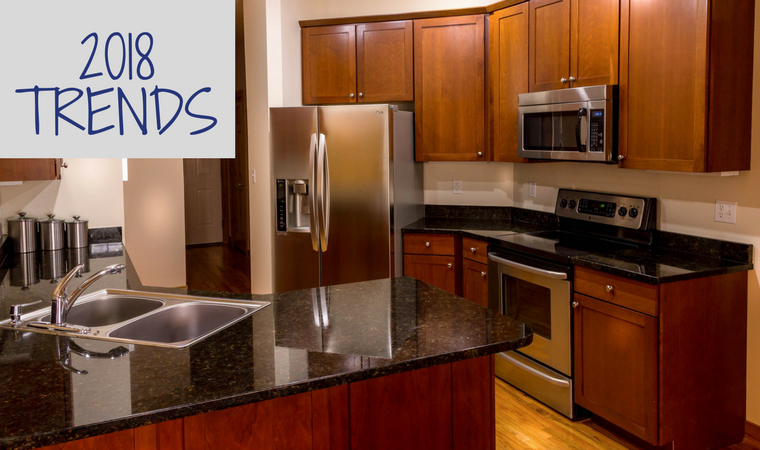 2018 Remodeling Trends
It's always fun to start off a new year hypothesizing what trends we see with clients and where we think the design landscape will head. While clients sometimes come to us with specific ideas of what they're looking for, often they're seeking ideas of what the possibilities for their space are. Here are some things we think may gain traction in 2018 and some that will remain.
Wood toned cabinets are making a come-back. Especially in kitchens. While white and gray are still popular cabinet colors, we're seeing homeowners looking to add some warmth back in.
Bright paint colors highlighting the homeowners personal taste. Forget real estate beige, you can expect to see deeper, richer hues this year.
Sinks with artful decor. Function is important in a basin, but you'll see much more attractive selections this year in many different materials.
Vintage light fixtures. Edison bulbs, mixed materials, like wood and metal, and larger than average pendants will be gracing many homes this season.
Minimal upper cabinets will continue to be part of kitchen designs this year. Maximizing views, and ease of communication with family and friends are a major motivator for finding storage solutions in other ways.
Hidden range hoods will continue to become more popular. As with the elimination of many upper cabinets, people are looking for open sight lines to their living spaces, while still having effective air movement.
Quartz countertops will continue to be one of the favorites of clients this year. Lots of designs to choose from and low maintenance materials keep quartz a fan favorite.
Technology will continue to increase in homes this year. From appliances, to blinds and lighting, more homeowners will embrace automation in their spaces.