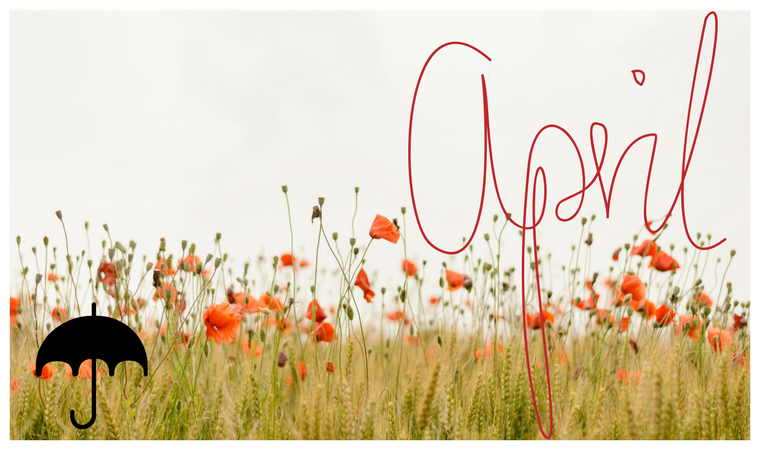 April Showers Bring…a Mess
I bet you thought I was going to say "April Showers Brings May Flowers." While things are in bloom, after this much rain, we're ready for some sun. In order to have your home ready for the better weather, there's a few items to check-off your to-do list to have your home in tip-top shape.
Deck Maintenance– Now is the time to choose a day to pressure wash and clean your deck in preparation for staining on a dry day with moderate temperatures. Stain not only helps the deck look healthy and beautiful for the sunny days, but also helps protect it from the cold and rain.
Weed the Yard – many of us have let our yards be during the winter months, so now's the time to get ahead of the major growing season by getting out and weeding. Just a bit at a time, will have your yard looking great. For those of us that like to plant seasonal flowers for that little pop of color, keep your eyes out for your favorite varietals at your local store.
Tree Trimming – If you have trees growing too close to your house or fruit trees that are out of control, now is the time to have them trimmed. Trees can damage siding by trapping water and they give easy access to critters looking for a place to nest.
Test your Sprinkler System – This seems counter-intuitive given the amount of rain we've experienced so far this year, but rest assured the dry season is coming and you want to be sure your sprinkler is ready to keep your plants properly watered. If there's an issue, now is the time to have it fixed before the busy season.
Wash Windows – Sideways rain, dirt and dust have overtaken many of our windows, leaving them dingy and dirty. With the coming sunshine, crisp and clean windows will feature the gorgeous rays. Either hire a window cleaner or do it yourself with some dish soap, vinegar and water.
Declutter – Many times the garage takes the brunt of the winter weather. Patio furniture, holiday clutter and just house detritus end up taking up valuable space in the garage during the colder months. Now is the time to take a look at what you're storing and get rid of what you don't want or need.
Evaluate for Exterior Upgrades – As you start working on the above tasks, you may notice areas where your house needs a little love. Maybe it's in need of a paint job, maybe it's new siding or maybe you're ready to start the addition you've been thinking of. This is a great time of year to evaluate your home's needs and determine how you're going to approach them.