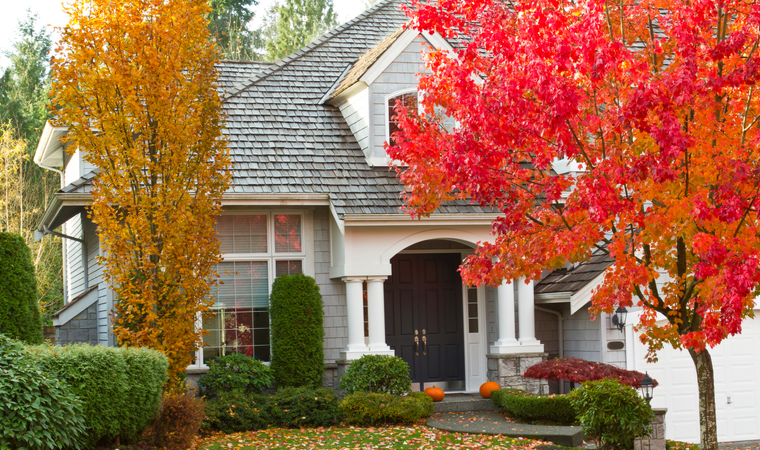 Back to the Basics of Fall Home Maintenance
It's clear that fall is here and while there are still a few sunny days, the rain is settling into the area. With the changing of the seasons, here are a few suggestions to ensure you and your home make the transition well.
Combat spiders…naturally. It's mating season for our eight-legged friends. While seeing large spiders out and about looking for a date, it's a good time to remind you that spiders are good for keeping bugs out of your house. If you're seeing large quantities of spiders, here are some tips for keeping them at bay: https://www.top10homeremedies.com/how-to/safely-get-rid-spiders-house.html
Clean gutters. It's that time of year where dirt and falling leaves combined with rain can become an impediment for moving water swiftly away from your house. Don't let full gutters create an issue at your home. Give them a good cleaning now and then check again in early November to be sure everything is draining properly.
Change your filters. We're in that lovely in-between time where your A/C isn't kicking on, but most homes are sealed well-enough that much heat isn't needed. Before the temperatures drop more, ensure your filter has been replaced so that you're not pushing dust and dirt around the house.
Seal any cracks. Whether you've found a crack in your caulk, door or window seals, or foundation, now is the time to address it. Fall and winter are prime for bugs, wind and water to try and infiltrate. Save yourself time, money and headache by heading off any potential issues.
Check your insulation. This is the perfect time to ensure that you have enough insulation to keep your house warm and dry before the frigid temps hit.
Check for unwanted guests. We're not talking about your second cousin Phil. Rather, we're suggesting you take a trip into the attic to see if you have any unwanted bee's nests or mice setting up home in your crawl space.
After you've completed these fall home maintenance tasks, grab a cozy blanket and your favorite warm beverage and enjoy the sound of the rain. Happy Fall!