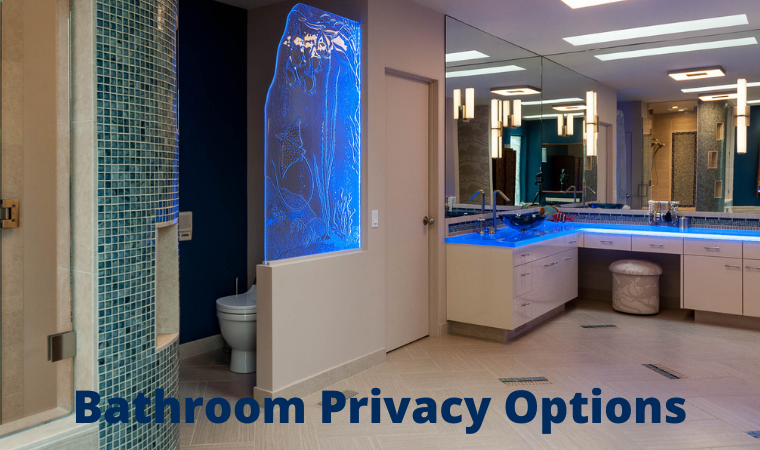 Bathroom Privacy Options
Personal preferences and the amount of available space in your bathroom will determine how to design the placement of the toilet.  If privacy is paramount to you and space allows, you may want to include a separate water closet.  Conversely, minimal privacy measures may suffice – again depending on your particular needs and preferences. The key is to look at how the space is used, how you want to utilize it, and the space you have available.
Water Closet
A water closet is perfect for the busy couple or family where everyone is getting ready at the same time, as these afford the opportunity for privacy while allowing another person to simultaneously shower, brush their teeth or complete other bathroom activities. A separate space also helps to contain germs and odors. A water closet requires the most square footage though, so you must either have the space or be willing to invest in getting it.
Minimal Privacy
If you don't have the space for a water closet but privacy is still a concern, there are ways to get a modicum of it without having to increase your room size. A half wall or linen cabinet can give you some privacy without fully enclosing the space. We've even done custom glass doors for clients to provide some privacy without floor to ceiling coverage.
Open Concept
The most common bathroom design is probably the open concept, mainly because of the space that's usually available. Keep in mind that even in the smallest of spaces our designers recommend that the toilet not be the first thing you see upon entering the room.
There is no "correct" bathroom design. Personal preferences and needs are integral to the design-build process, and we love creating custom remodeling solutions for our clients.