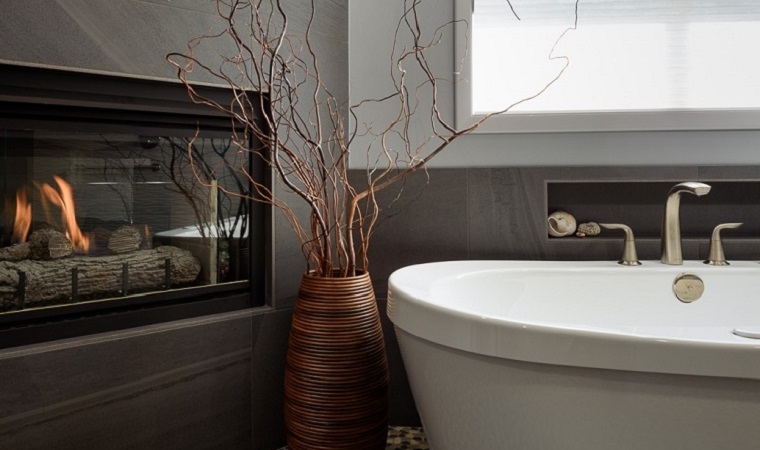 Bathtubs are Making a Comeback
The past few years has seen many clients removing a bathtub, many of which are huge, corner tubs, in favor of a larger shower. The wind seems to have shifted, as we're seeing bathtubs making a comeback. The luxury of bathing is coming back but in a slightly different way:
Freestanding tubs. A huge hit with clients, you can opt for floor, wall, or deck mounted tub fillers and create your own spa experience at home. A tray for a beverage and book, as well mood lighting can all be yours, in the comfort of your own home.
Classy tub/shower combination. If you don't have room for a freestanding tub and separate shower, don't fret. There are combination models that can offer a spa experience. Kohler has some great alcove tubs that come can be ordered with all the features you dream about: Bubble Massage Air Bath, Whirlpool with heater, and VibrAccoustic with Bask heated surface. You can even add a partial swing shower door to gracefully enclose and enable stand-up showering with a more elegant look than the traditional shower curtain or sliding glass door.
Multiple niches. We are seeing clients who opt for a tub in their bathroom remodel to implement multiple niches in their design. This design is especially helpful to use a low niche for candles and bathing accoutrements and a high one for shampoo and conditioner
If you miss the days of a leisurely bath, or desire an everyday spa in your home, consider a bathtub in your future bathroom remodel.