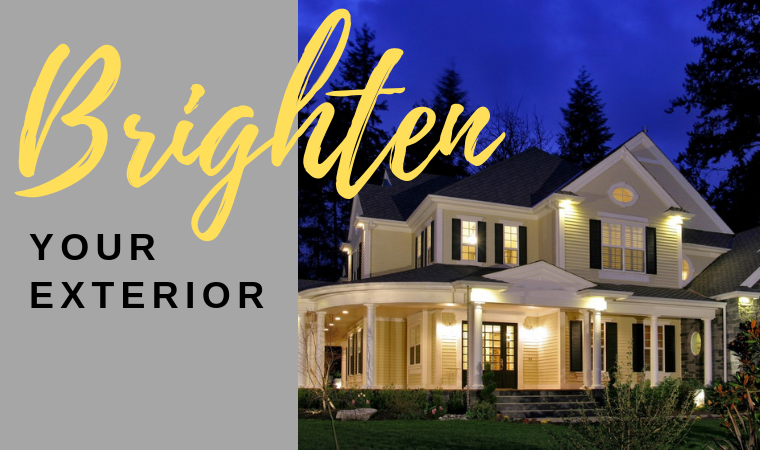 Brighten Your Exterior
Having an exterior lighting plan is not just good aesthetics, but also great for improving home safety. Obviously choosing a light that you like the look of, and that fits the style of your home is important. We also suggest you consider:
Light dark corners. If you're investing in new outdoor lights, make sure you're addressing any gaps in light around your home that could affect your safety.
Choose motion sensor models. There are many models that can be set to turn on when the sensor is triggered. This can dissuade would-be burglars or unwanted animals from being in your yard.
More energy efficient models may be available depending on when your existing light was installed.
Add more lights where you see opportunity for improvement. You may notice underlit areas of your yard that you'd like to address when undertaking a full exterior lighting plan with a remodel. Have a gorgeous flower bed? Add lights to highlight this feature.
Consider lighting your pathway to ensure your guests can access your front door safely day or night.
Are your house numbers visible? If not, an exterior lighting plan should include improved visibility so that visitors and emergency personnel should not have trouble finding your home.
Solar powered options are great, even in our climate. They save on electricity and typically light up as it gets dark, eliminating unnecessary usage.
Choose to include timers with your lights so that you don't have to come home to a dark house, instead set it and forget it.
As with most home plans, we recommend at least a consultation with a professional who can guide you into creating a thorough and complete exterior light plan.