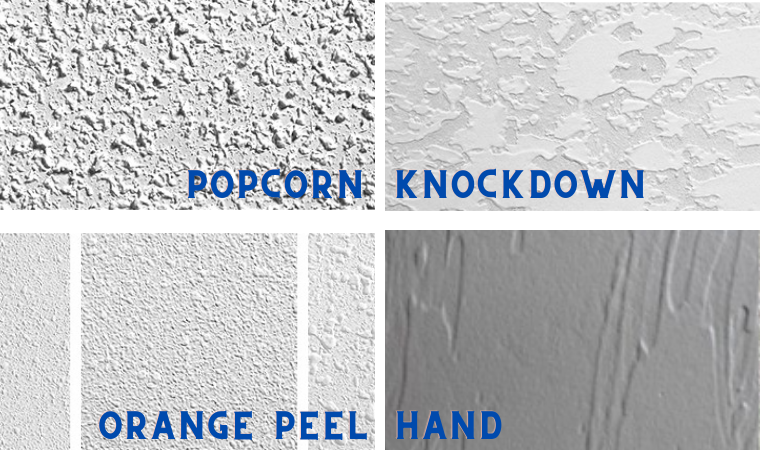 Choose a Drywall Texture For Your Remodel
Drywall is drywall, right? Sort of. In a remodel, the drywall texture is what most clients care about as they're either trying to match their current drywall texture, or in an addition, they can seek out a preferred texture in their new space. If you are wondering what your drywall texture options are, here are the most common we see chosen.
Knockdown – we think of it as a retro style, due to its prevalence in the 1970s and 1980s. Knockdown has larger "splats" leaving a more mottled look.
Hand or Skip Trowel  – usually two layers of drywall mud that result in a sweeping aesthetic.
Orange Peel – a common wall texture, which can be done in lighter or heavier applications is great for a softer textured option.
Smooth – as it sounds, this is a smoothly textured wall. Unless done correctly, any imperfections will be obvious, so a master craftsman is key for pulling off the smooth wall look.
Remember popcorn ceilings? This too was a popular ceiling drywall texture that is often requested to be removed. A pre-1970s favorite, today's consumers are happy to leave popcorn ceilings behind. Which drywall texture do you prefer?