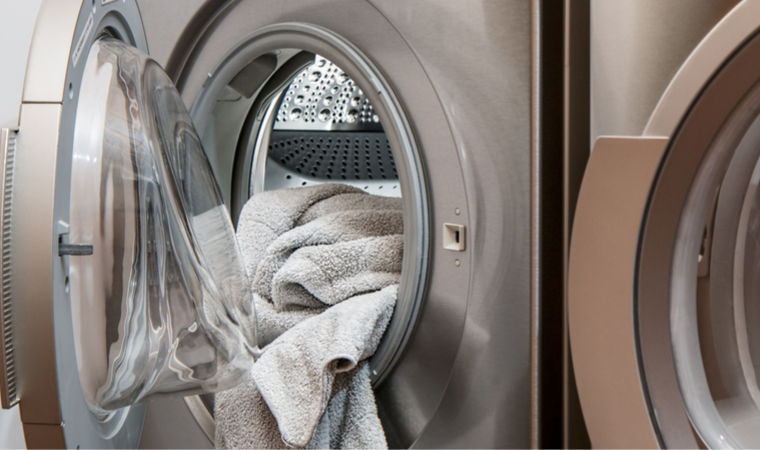 Clean Laundry Room Design Requests
Laundry rooms aren't the sexiest of spaces to remodel, but you must admit they're typically one of the most often used. Everyone needs clean clothes, right? While there are the typical items found in most laundry rooms, it's the way clients describe the feeling of the space, that really drives the solutions we suggest. Here are the top things our clients ask for:
Clean and Bright – Obviously this is a room that you want to be clean, but when clients describe this, it represents the desired organization they'd like. Color requests vary depending on what makes a client feel happy, for some it means light cabinets and blue walls and for others, it could be black and white themed. Regardless of your color preference, sufficient lighting is important- say goodbye to that depressing fluorescent light!
Modern – Since we spend a fair amount of time doing laundry, having an attractive place to do it is important. Modern is a nod to having all the solutions that one needs in a space to do the task well. Clean lines and very little room for clutter are often asked for.
Functional – Is there counterspace for folding? A laundry sink for rinsing out stains? Area for drying items flat? If your space is cute, but you can't sufficiently do the task at hand, your laundry room design may not be working for you. Functional should be the top priority for those seeking a laundry room remodel.
Lots of Storage – A place for everything and everything in its place. People don't want to have to fight to store detergents, cleaning supplies, and other supplies. Depending on the location of your laundry space, the room may serve as a mudroom that is a catch-all for back-packs, coats and everyday shoe storage.
Fits the family – For tall clients, it could be important to you to have pedestals under your washer and dryer, or higher-than-normal cabinets to make this constant task a little more manageable.
Low Maintenance Materials – This hard-working room ends up with some sought after material features like solid surface countertops such as quartz, as almost no maintenance is involved. Tile, marmoleum or vinyl flooring do well with moisture and are easy to clean.
What other things would you ask for? Send us your list to kellee@mcadamsremodeling.com and we may publish them in a future article!