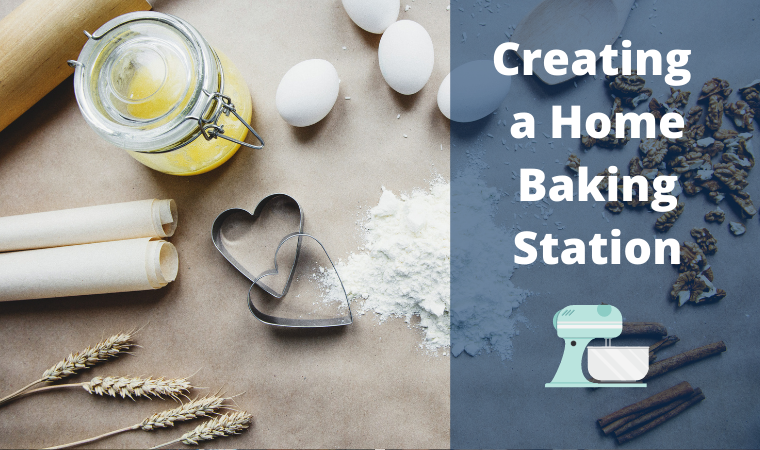 Creating a Home Baking Station
If you're an avid baker who enjoys making lots of goodies at home, consider including a baking station in your kitchen remodel. Lots of counter space, preferably in quartz or marble is great. Both materials will keep dough cold, which, as any baker knows, is ideal. Consider, however, that marble does require more maintenance than quartz.
Appropriate height counters can make a huge difference in body comfort. If you prefer to stand and use downward force with a rolling pin, choose a counter height that is customized to your height at three to four inches below your bent elbow to the counter. If you prefer to sit while baking, make sure your favorite stool or chair will fit under your counter while still allowing you to work.
A standing mixer is an avid baker's favorite tool. Be sure to include ample storage space for it and all of your must-have tools within a small radius of the oven. If room allows, consider an appliance garage to contain appliances and hide clutter.
As with all kitchen remodels, we highly recommend you maintain the kitchen triangle in your design. This will keep your most used components convenient for producing goodies for your friends and family.
Any great baker needs a quality oven with consistent temperatures to produce commercial-worthy treats. Our team can help guide you to brands that are known for quality and longevity.
Finally, we recommend furniture-like cabinetry in all kitchen remodels. These can be customized to your preferences, creating specific features that will help you in your baking quests such as spice shelves, built-in baking pan racks and more. Consider placing a shelf for your favorite and most used cookbooks at the end of your kitchen island to keep your frequent recipes within arm's reach.