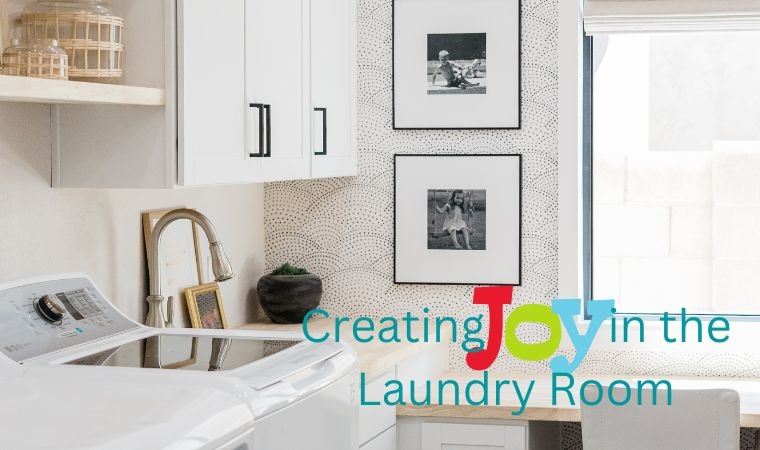 Creating Joy in the Laundry Room
Laundry isn't the most favorite of chores. However, it's amazing what the right room can do for your outlook. Getting the most enjoyment out of this task has a lot to do with the room is done in.  If the room is dark, unappealing and uncomfortable no one would want to be in it for any reason. So, let's focus on upgrading the laundry room to work with and for you. Here's what should be done:
Make it functional – a good laundry room should have design solutions that include a folding counter, storage space, drying drawers, laundry sink, and a water faucet. Depending on the space available there are other useful features that could be incorporated as well.
Make it appealing – dark, dingy, and tight spaces are not where it's at! Instead, custom cabinetry, fun patterns and bright colors really make a small space pop, and this is especially true in a laundry room.
Utilize vertical space – many of us don't have free space just waiting to be utilized. Instead of trying to find the additional square footage, maximize the potential of your room by looking up. Use vertical space in your room for cabinetry, storage, and seasonal needs instead of letting it go to waste.
Bring on the light – or at least the good light. Dark rooms make you sleepy and make things hard to see. Appropriately placed lighting, including task lighting, is key to making the laundry room a happy, appealing place.
Focus on ergonomics – washer and dryer pedestals can make a huge difference on the body when putting in and pulling out clothing. Save your back and choose counters of the appropriate height.
Keep it clean – finally, once you get a well-designed laundry room, keep it clean. Don't let dirt and grime build up but instead keep the room in optimal shape with regular cleanings.