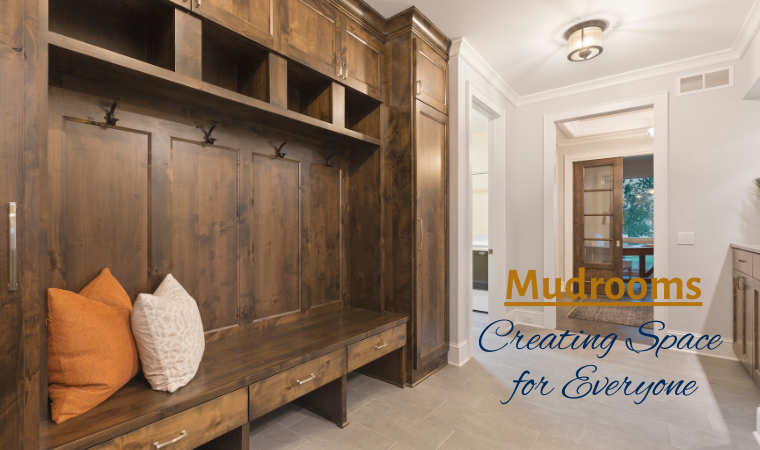 Creating Space for Everyone
A successful mudroom is one that catches most or all of everyone's clutter as they enter or exit the home. Even the smallest of spaces can make coming and going a positive experience by utilizing attractive and functional components. If you're looking to give your mudroom an overhaul, consider these features:
Hooks or Pegs – great for keeping a seasonal jacket and daily use items (like purses or backpacks) handy and organized, hooks and pegs are your go-to solution.
Bins – optimal for keeping the things you want and need close, without them becoming an eyesore. There are so many cute bins that can hold a variety of items while keeping them off counters, benches, tables or the floor.
Storage Bench – we love storage benches as a design solution in mudrooms as they provide a place to sit to put on or take off shoes, while also providing storage.
Maximize Potential – don't limit your thinking to traditional height solutions. Really consider how to maximize a small space so that all your needs can be addressed in the space available. Our firm routinely offers custom cabinet solutions to our clients.
Organize Daily – this high traffic area can easily become overwhelmed if regular effort isn't applied to retain good organizational and storage habits. Just a few minutes daily can make a big difference.
We recommend reevaluating your mudroom seasonally as you'll need to provide solutions for very different seasons.