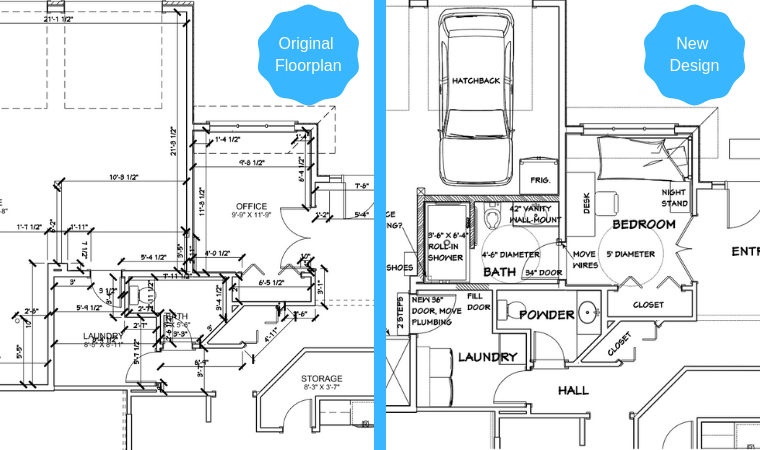 Dad's Moving In, Help!
We recently received a call from a Redmond family that needed help finding more space in their home. Dad was in his 90s and living with them, but his bedroom and bathroom were on the second floor and access had become an issue. The family loved their home and neighborhood and didn't want their school-age children to have to move, but they needed a solution. After contacting us, Lewis and Nadine wanted to know if we could find a design that would reconfigure their downstairs to create a bedroom and bath for Dad.
President, Dale Sahr, worked to create a design that utilized space in their garage to fit a 11-foot x 7-foot roll-in shower, a wall-hung toilet, tall vanity and ample floor space for easy access. They then converted the adjacent study into a bedroom and relocated the door to the garage in the newly refreshed laundry room. The remaining garage space still holds two cars and the kid's toys. The new layout now serves Lewis and Nadine's family in the way that they need.