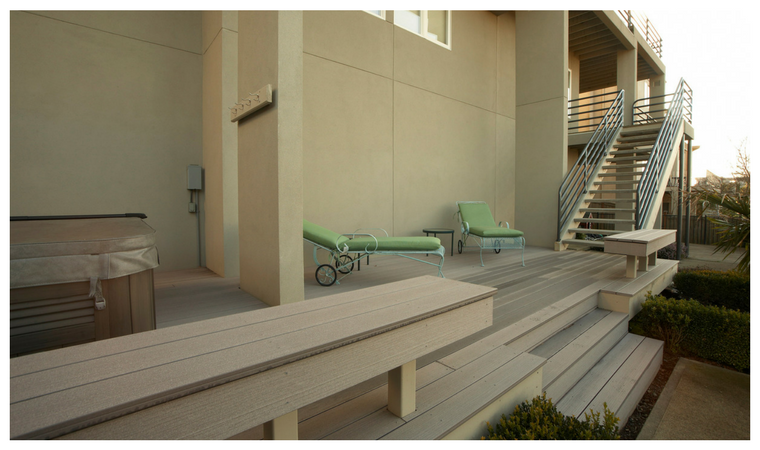 Decks Galore – Is a Multi-Level Deck a Good Solution for my Home?
Are you considering a deck replacement and sifting through the options that might make sense for your family? Deck failure is a large safety concern regardless of the age of one's home and if built poorly or if there's a load bearing capacity that is ignored, there are serious consequences. However, depending on your topography and outdoor entertaining desires, a multi-level deck could be a fantastic solution for your home.
When a multi-level deck might be right for you:
If you're seeking a low-maintenance yard option that includes a deck, a multi-level version may be ideal because you can create different entertainment spaces without costly landscaping design or significant lawn maintenance.
When you want to create useful space below the deck that can be utilized if planned in advance.
If you're looking for a cool design, different from the average deck.
If you'd like to have a separate space for cooking, entertaining, seating, etc. this could make sense for you.
If you'd like to have two different deck areas, one covered in case of poor weather and one open to the elements.
If you have a sloping lot and want to make the most of the area, a multi-level deck could be a great use of space and limit the number of stairs needed to get to the bottom.
When you should think twice:
If you like a multi-level design with one deck directly above another, but don't intend to create a covered area below, the lower deck will be regularly abused with water, goop, dirt and pine needles.
If you have a short lot that doesn't allow for a multi-level deck easily, you may need to use a spiral staircase to tie two spaces together, or you could end up with too small a space for what you intended.
If you're on a limited budget, creating a quality multi-level deck is going to cost more than a traditional one-story version in terms of materials and labor.
If you intend to do this yourself, a multi-level design may prove to be a much larger and more complicated project than you had planned requiring engineering, additional knowledge, and a team of skilled workers.
In general, decks are a great opportunity to bring interest and excitement to your home. They should complement your home's style and offer an opportunity to make the most of our sunny days. One last tip we may offer is that we find many of our clients are seeking an attractive, but low maintenance outdoor living space. While no material is maintenance-free, our recommendation to those clients is to use a composite material with a picket, glass or cable railing. Cedar or Ipe decks, while beautiful and pest-resistant in our area, require regular maintenance.
If you're ready to talk about a new deck, contact us today!