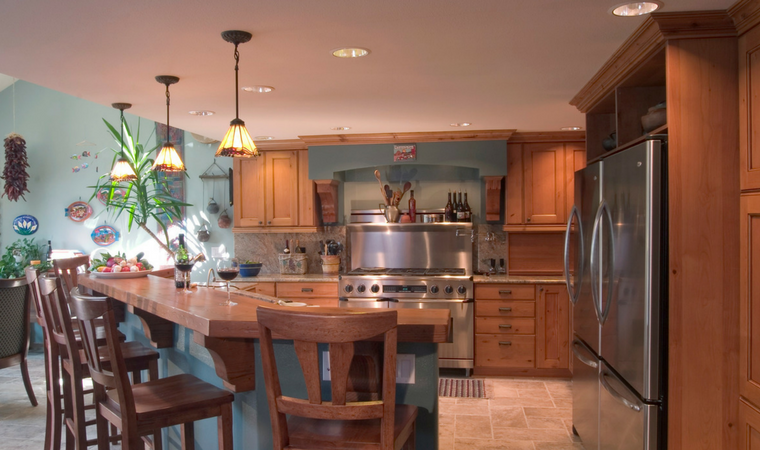 The Design-Build Difference
Are you a design-build novice? We find some clients seek out a design-build resource specifically, while others don't know what the term design-build means and others don't care. Since we think design-build firms are pretty great, we thought we'd tackle defining the design-build concept and why it should be important to you.
What is it? A design-build firm is a building contractor that will handle your entire project, from the design or architecture services through the physical construction of that design. They help you concept your desired result using drawings, applying real construction knowledge while working within your predetermined budget.
Why should you care? A designer or architect can create a beautiful space on paper that may not be buildable or that doesn't take into account budget constraints or labor costs. By hiring a design-build firm, the budget, the client's needs, the material finishes and the construction costs are all handled by one resource well-educated on all fronts. The potential timeline of a project is likely to be reduced with a design-build firm, as there's no need to search for a construction partner and there's no lag between the design and the construction phase – you've already got the expertise you need and you're on the production schedule from day one.
What should you expect?
Teamwork – Design build firms generally operate as well-oiled machines. You'll interact with different members of the team to get your entire project accomplished.
Total Accountability – As one firm is managing both the design services and the construction, there's total accountability for the homeowner, with no communication gaps.
Continuity – Once your design is complete, you don't have to shop for a contractor. With a design-build company, your design process leads directly into production.
Expertise – The same people that concept the design put it into action. The expertise for all elements of a project's design, architecture, permitting and construction, are all in one organization.
Professional Guidance – Design-build clients are walked through the renovation process one step at a time. We help educate on finishes and materials that may be used on a client project to ensure it fits their lifestyle and needs.
Cost Effective – A design-build firm will have costs clearly outlined up front and be continuously communicating costs associated with material selections and design concepts. If the design and construction function are contracted separately, it's likely to cost more.
The Bottom Line: By hiring a design build firm, your renovation project can be quicker, communication clearer and you'll experience a seamless transition between the development and construction stage of your project. Since you'll be working with the entire team of a design-build company, everyone will be queued into your desires. The design-build team will walk you through a step-by-step process to create the perfect home solution for you!
Does this sound like the peace of mind you'd like for your next project? Contact the best design-build team we know, us!