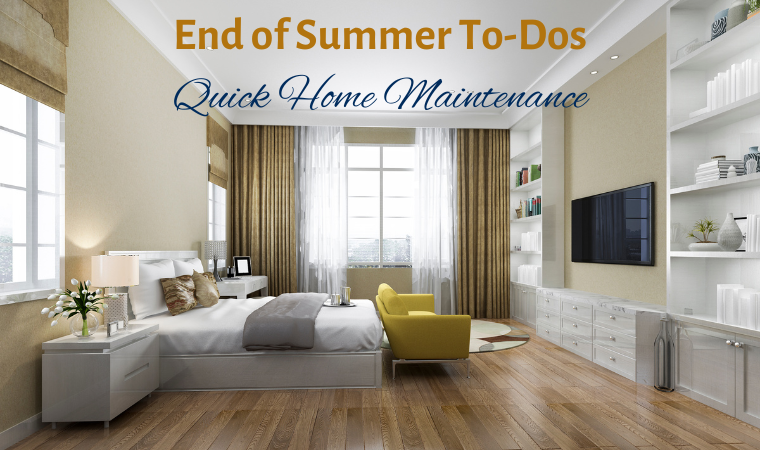 End of Summer Home Tasks
As we start to think about coming back indoors, now is the time to handle a few tasks around your home so that you're ready for the change in season. Right now, consider:
Cleaning the blinds. It's a great time to have your windows open to let in the fresh air on nice days, but pollen and dust will settle around the blinds and curtains since they're the first line of defense. Now is a good time to give blinds and curtains a good deep cleaning. Use a duster or soap and water to get dust out of blinds and either send curtains out for dry cleaning or reserve a day to clean, dry and press them at home.
Disinfecting the washing machine. This hard-working appliance needs to be cleaned before regular school clothes washing gets underway and after sand and dirt from summer outdoor activities have likely built up in the machine. Refer to your manual for cleaning methods specific to your machine or follow this advice.
Cleaning the BBQ. We've grilled a lot this summer, and while there's still good weather it will likely be an almost nightly occurrence. Cleaning the grill, however, is not. So now is as good a time as any to give your barbecue a good going over. Don't forget to repeat at the end of the grilling season!
Checking your trees. August is apparently the best time for you to check the trees around your home for dangerous pests. According to local agricultural experts, there have been some dangerous pest sightings already this year and this month is the prime time for spotting damage.