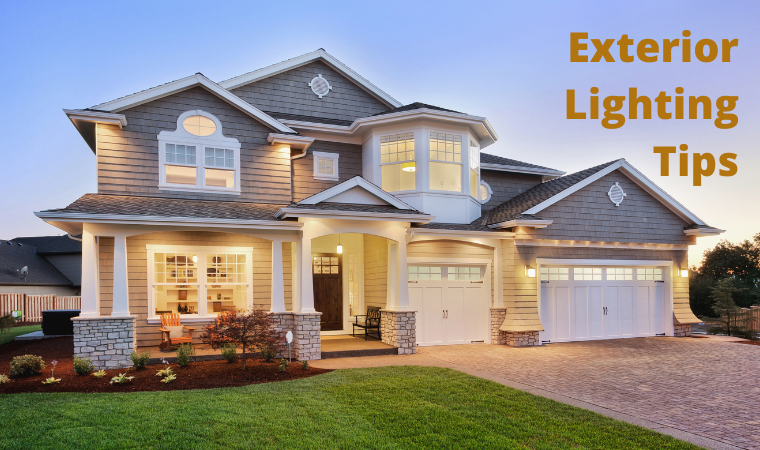 Exterior Lighting Tips
Porch lights are the finishing touch to your home's exterior, as they contribute to curb appeal while enhancing safety. We recommend lighting on each side of your front door, or over the entrance, so guests can see and be seen clearly. It's also advisable to place lighting near stairs, water features, or other potentially hazardous areas. If your home is lacking in flair, select lighting that adds some pizzazz. Otherwise, choose a version that complements the style of your home as well as coordinates with your door hardware. A small but important point to consider is whether the model you like is rated for our Pacific Northwest weather, as fixtures have varying degrees of water resistance.
Solar powered options are a great low-cost option for highlighting the edges of your driveway or walkways. Shadows and dark nights are made safer and friendlier when lights are installed on each side of the garage door. In backyards, many owners opt for motion sensor or flood lights to deter intruders. A well thought out lighting plan in a covered patio area should take into account the homeowner's lifestyle preferences.  If you like to read outside by your firepit at night, for example, the proper placement of the right fixture can accommodate. There are even 'dark sky' options to help lessen light pollution if you like to star gaze.
Generally speaking, if you're upgrading the quantity or capacity of any of your lighting, a professional should evaluate your circuits for potential increased usage.
We love helping our clients with their exterior remodels and are happy to answer any questions you may have regarding the best lighting.