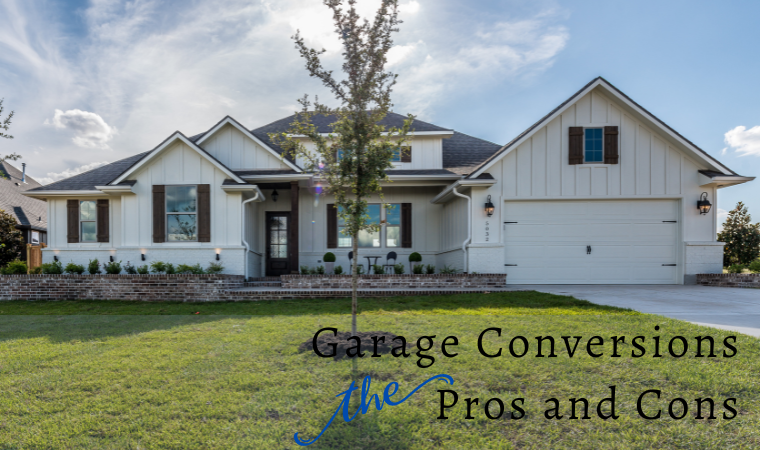 Garage Conversion Pros and Cons
We're all looking for more space. One logical place many homeowners consider is converting the garage to living quarters. Here are some pros and cons to consider if you are pondering this design change to determine if it's the right choice for you:
Pros
Utilizes the existing structure without having to add to the square footage of your home.
Can be cost effective in comparison to doing an addition.
May be a good option for gaining extra space if you have a small lot and are concerned about receiving city approval to add space.
The space could be used as a 'flex' area for your family – perhaps for a teen hangout, a gym, office space, and more.
Most garages are usually substantial enough in size to accommodate many purposes.
Cons
You will lose vehicle and overflow storage space, which most of us use.
It's not necessarily good for resale value as garages can be important to some buyers.
May require significant upgrades to the heating and cooling system, and may necessitate adding plumbing to ensure the space is functional and comfortable at completion.
A conversion will cause the loss of use of your driveway as extra outdoor space, as it will become the new permanent spot for your vehicles, unless sufficient street parking is available.
Depending on the garage, a relatively straightforward conversion may be more difficult than anticipated. A well-thought-out design, ventilation system, as well as alternative storage locations will need to be identified.
If you're serious about converting your garage, we're available to help!