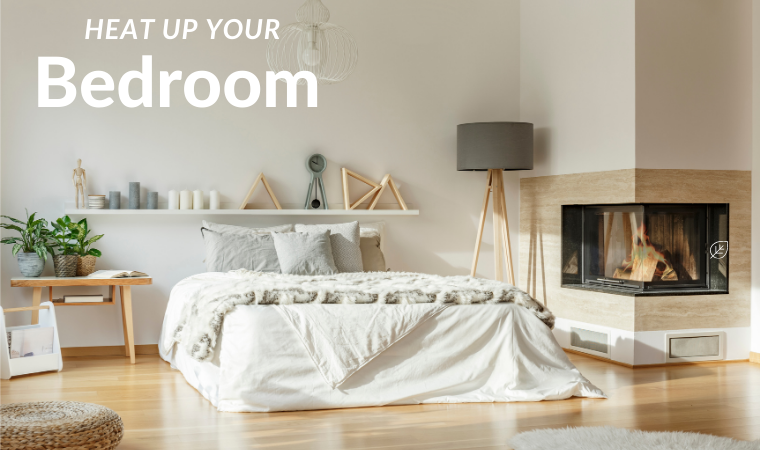 Heat Up Your Bedroom
What could be cozier this time of year than to have a gas fireplace in your bedroom? If you're considering a fireplace in your master suite remodel, we recommend selecting a gas fireplace option over a wood burning version. Gas provides on-demand heat and beauty without the fuss and muss. Appropriate venting will need to be installed to filter out smoke. Be sure to consider the total space of the room you're working with when picking the size of your fireplace. For large rooms, the fireplace should be roughly 1/65th of the space, and for a smaller room, it should be 1/30th the size. Too large and it will overwhelm and overheat your space, while too small and you'll find the opposite to be true.
The fireplace design should be consistent with your home's style. Designs can vary, but often a contemporary style will feature a tiled front fireplace, whereas a more traditional style may have a stone front. Many clients choose to place this feature in the sitting area of their master suite, though one of our more recent projects included a two-sided fireplace, with one side warming the master bathroom and the other the master bedroom.
This distinctive element can be personalized to include built-in shelving on each side, perfect for the avid reader, or an artistic hearth to feature a favored collectible. To avoid creating a fire hazard, be sure your space allows for appropriate spacing between the fireplace and any furniture in your master suite.
Not sure how this would look in your room? Scroll through our projects to see some of our client's bedroom fireplaces.