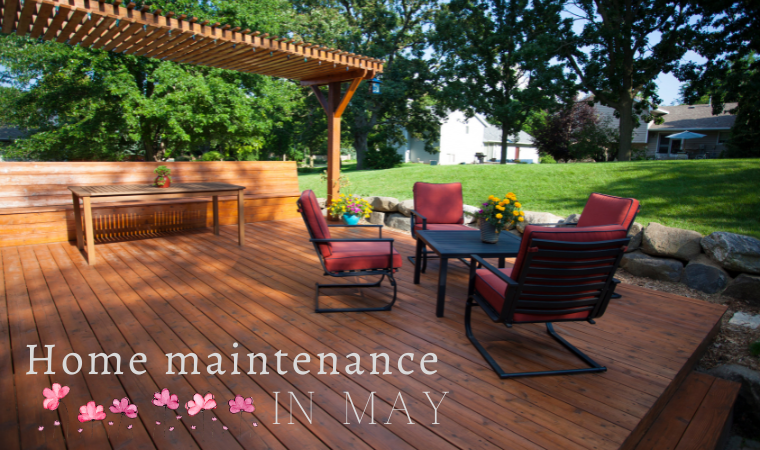 Home Maintenance Moments in May
Wowsa, this May has been hot! This is not our typical May showers brings June flowers situation. Since mother nature seems to be bringing the heat much earlier than usual, you may want to ensure your home is ready! Here's our top five suggestions of what to take care of this month.
Clean, repair, and/or stain your deck. Not only is this important for keeping the surface in optimal condition, but it will be ready for enjoyment all season long. And, don't forget to wash your patio furniture!
Schedule service for your air conditioning unit. While it likely has kicked on already this season, now would be the best time to have it checked out before the temperature climbs for longer periods.
Wipe off your ceiling fan blades and reverse the direction so that's it's rotating in a counterclockwise direction. This will push the air down, cooling the room.
Inspect your home's exterior for any damage that may need repair. Touch up any small paint spots in need of attention. Wipe off any spider webs or dirt from exterior lights.
Mulch your flower and vegetable beds so they're able to retain moisture during the dry season.
Stay cool out there!