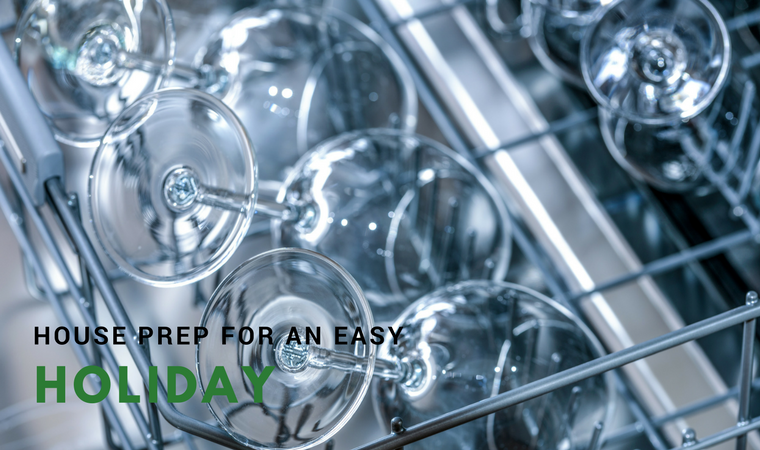 House Prep for an Easy Holiday
Especially with the holidays quickly approaching, it's key to make sure certain elements are ready for your family and guests.
Check paths, stairs and railings for safety. The last thing you want this winter is someone to fall after one of these items isn't up to snuff.
Deep clean bathrooms. This chore should be done a week or so before the big event, so you can give the surfaces a quick wipe-down to get things spotless on the day of.
Re-caulk any cracks in the bathroom. Adding extra people in your rooms, means the chance that water will get into any space that's open. Evaluate your caulk lines in your showers and baths, and make sure everything is sealed tight, before your guests arrive.
Re-check gutters for leaves. Nothing says "welcome to my home" more water dripping or streaming by your front door. Avoid that mess by ensuring your gutters are clear of leaves and other yard debris, so that water can escape safely.
Tend to slow plumbing. If you have a sink that's draining slowly, a disposal that only works sometimes, or a toilet that incessantly runs, now is the time to address it.
Stock up on winter-weather supplies. Though snow is usually not a problem, it does throw a wrench in things, when it happens. Make sure your shovels are easily available, your fireplaces are stocked with wood (if not gas), and that you have some pet-and-plant safe ice melt for icy walk-ways. Candles, water and small flashlights are also smart.
Wishing you all a happy and safe holiday season.