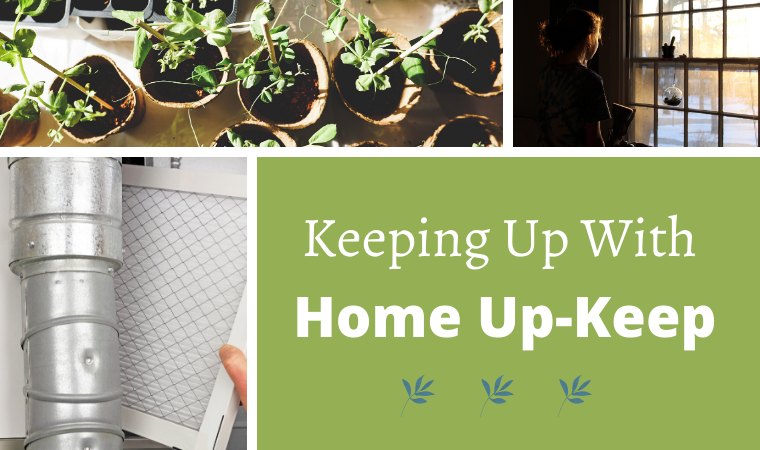 Keeping Up with the Home Up-Keep
May is a transition month. While home maintenance projects of any significance are likely still on hold, there are some home chores that you can focus on now to keep your home looking its best.
With many of us home more than ever before, lots of people are planning gardens or tending flower beds with more intensity than in previous years. Gardeners should take note that this is a good month to spread mulch to help prepare beds for warmer weather. Roughly three inches of mulch can help retain moisture during warmer weather.
Kids have been home, and windows may have more fingerprints than you can imagine. Either get on your favorite window washer's schedule, or grab your partner, pick an area and get started. Our favorite window cleaning solution doesn't require a trip to the store – just make your own.
We are in that sweet spot where staining your deck or fence is feasible. Usually in May it's not too hot or cold, and there are many dry days to take advantage of. Don't forget to pressure wash first to remove dirt and grime, and then give the wood a day or two to dry before applying stain.
Finally, with warmer weather on the horizon, replace the filters on your A/C unit or furnace and vacuum the vents so that when it kicks on, you are not blowing dirt and dust around.