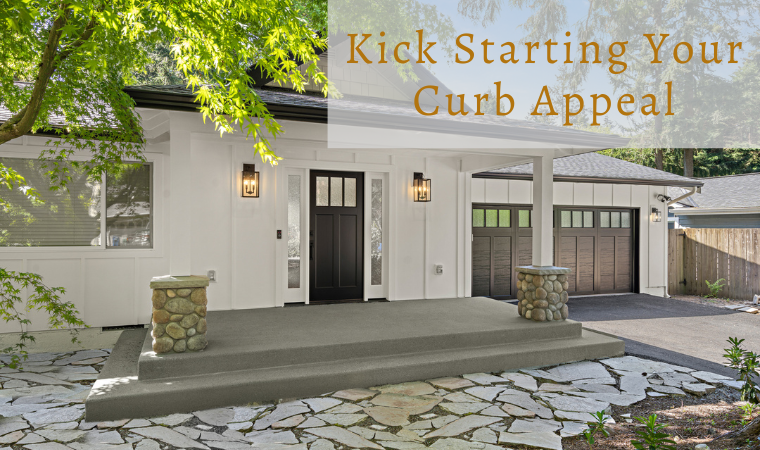 Kick Starting Your Curb Appeal
In last month's newsletter we featured a whole house remodel in Kirkland for a client who was looking to be closer to family and to age-in-place. While we mostly focused on the interior upgrades in that issue, we'd be remiss to not highlight the shocking difference between the home's original exterior and what it looks like today.
Our client's front entry was small and awkwardly directed to one side and offered no shelter from the weather to anyone approaching her front door. Simply stated, it didn't really give off the "welcome" vibe. The large front window next to the door provided good natural light, but unfortunately it also gave ample opportunity for visitors to look through the house to the backyard. In addition, the exterior paint was chipping and the design on the garage door gave off a dated, '70s feel.
The newly remodeled home now has a craftsman-style front porch which is much larger than the previous one, giving much more coverage for guests and the option to sit on the porch on nice evenings. We reframed it so that it allowed entry straight out, versus the strange side entry of before. The concrete stairs provide a safe and attractive way to step up at the front of the house. Two entry lights flank both the front and garage doors, providing ample lighting for maximum safety.  Finally, new vertical siding and new bright white exterior paint gives the home a modern, clean feel. New windows throughout along with a Clopay Coachman carriage garage door completed the exterior remodel. These changes completely transformed the '70s home into a functional and attractive one.