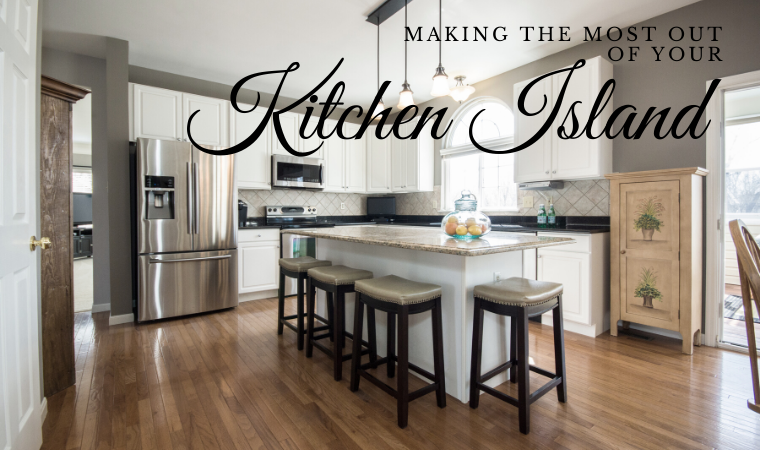 Make the Most of Your Kitchen Island
There are few parts of a kitchen that get used more than the island. We've collected our clients most requested features for you to consider in your kitchen remodel design.
Hidden garbage and recycling – this can be a good place to have a pull-out cabinet that holds those often-used garbage and recycling bins but doesn't create an eyesore.
Cookbook storage – we all have our favorite recipe book, but storing those books is often a pain. A small built-in shelf in the island can be a practical and attractive location to keep these tools.
Drawer storage – Maximize your island's functionality by opting for drawers instead of the typical cabinet. Drawers often have deep storage options, which can provide homeowners more choices for storing kitchen tools, while keeping clutter contained.
Retractable hood – love to cook at the island, but don't want to impede your socializing with a large range hood? A retractable hood could be the perfect solution.
Multi-level work surfaces – address several needs at once with a multi-level surface for your island. A higher countertop for eating is usually preferred to separate it from a work surface. Avid bakers may want a specific area for rolling out dough, while home bartenders may want a wet bar sink.
Contrasting cabinet colors – while not a functional feature per se, we find homeowners are loving a contrasting color for their island cabinets to create a unique look in their kitchen. We also recommend several outlets placed in the island in the cabinet color.
If you're interested in seeing some of the islands our clients have selected, see our kitchen projects here.