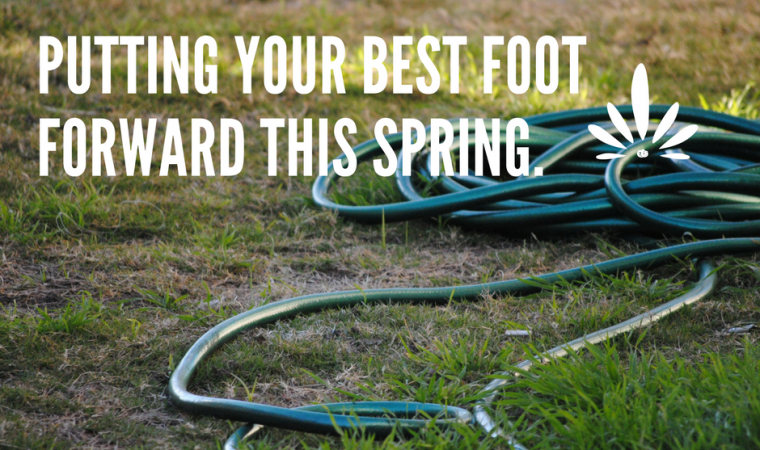 Putting Your Best Foot Forward This Spring
March is a great month to consider evaluating and possibly sprucing up your home's exterior:
Clean out gutters – lots of rain and falling leaves are a recipe for disaster in your gutters. This month is a good time to pick a dry day and remove any of the debris build-up from the last several months.
Look over your siding – give your siding a once over and notice if there is discoloration, flaking or bugs that seem to be making themselves at home. If you do notice one or a few of these issues, make a plan to resolve them before the issue blossoms.
Schedule a painter – spring and summer are painters busiest time of year. So, if a painting project is on your mind, get it scheduled now, so that you can ensure yourself a spot.
Clean the windows – with some recent sunny days, the grime on your windows is likely showing clearly. Now is the time to consider either cleaning your windows yourself, or hiring a professional. Our favorite window cleaning treatment is dish soap and water, with a little vinegar thrown in to make it shine. A quality squeegee is also a must-have tool.
Evaluate your deck – look for rotting boards, popping nails or lose screws. In the PNW, it's not uncommon to have moss taking residence. If you see any of these items, it's time for a little attention.
Plant some seeds – while the weather is still a bit cool, you can start some seeds indoors until an outdoor garden will do well. Pick a window sill with lots of natural light and watch your seeds grow.
Landscape – believe it or not, if you haven't already, it's likely time for that first lawn-mowing of the year. If some of our previous storms have left you with random branches throughout your yard, this is a good time to add them to your yard waste bin, or to a stack for an evening bonfire. If you have fruit trees in your yard, this is the last month that's recommended for pruning those back before buds really get underway. March is also a good time to add moss killer to your lawn, to combat the moss that resulted from the wet season.
Whether you take on all of these tasks this month, or just a few, now is a good time to embrace the warming trend and attend to your home's exterior before you're off enjoying the sunshine this summer is sure to bring.