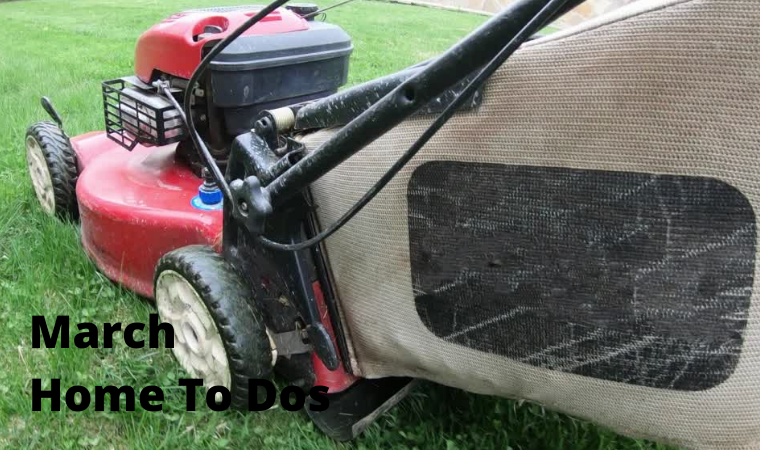 March Home To-Dos
Spring has sprung! Now is the time to get a jump on your outdoor maintenance before the blooms are out in force. Here are your March to-dos:
Clean garage – Driving in and out during the winter brings in dirt, mud and water. Over time, this can make for a gnarly floor. Sweep or vacuum the floor and then evaluate the zones in the garage for items that you won't use or that are overflowing. Especially over winter, we tend to use garages as drying zones for wet and wintery clothing or storage for random items, so now is the time to reinvigorate garage organization before spring and summer activities are underway.
Evaluate lawn and garden equipment – With more daylight, you'll notice the yard is bouncing back. If you haven't already, now is the time to service your lawn and garden equipment so it's ready for its high-use season. Remember to have clippers and blades sharpened and put new gas in the mower.
Check drainage areas – Standing water around your home can cause damage. It's also important to check that your gutters are clear and haven't suffered any damage over the winter, and that drainage pipes are drawing water away from the house as designed. If either of these systems are compromised, they should be repaired immediately.
Limb the trees – There's a window of time before the major growing season (ideally when temperatures reach an average of 50 degrees) to shape your trees for optimal health and aesthetics. Limbing will allow you to remove dead branches, eliminate overgrowth and help underlying grasses to grow by allowing for more sun. Be a good neighbor by trimming back branches that may be encroaching on other's yards. Check out your tree species online to make sure trimming is not counterintuitive based on its high-sap season.
Check Siding – Take a walk around your house and evaluate your siding. Look for deterioration, gaps and failing seals that need repair. Water and bugs can enter these places, so addressing the issues are key.
Buy some seeds – Pick up your favorite seeds in preparation for planting season and get fresh soil.