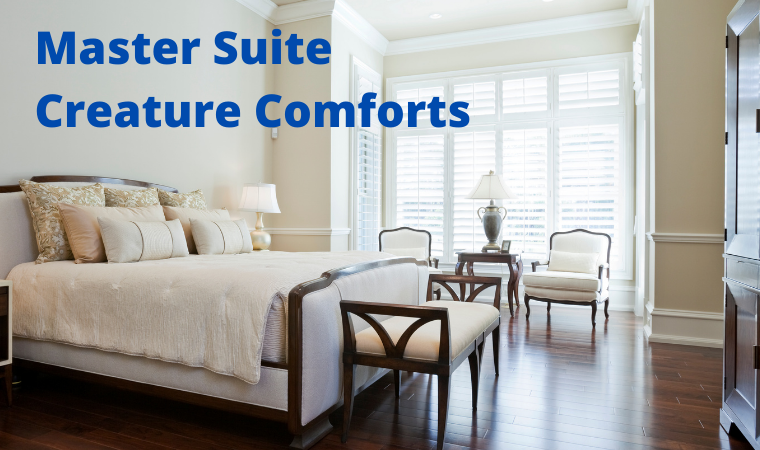 Master Suite Creature Comforts
Crafting a relaxing master suite should be at the top of everyone's wish list. Easily one of the most used rooms in the house, it's a sanctuary where you start and end each day. After providing for the basics of a bedroom, comfortable bathroom, and sufficient closet storage – ideally his and hers – one of our favorite newer trends is to include a wine or coffee bar ensuite. Programmable coffee machines offer the option to forgo the traditional alarm clock in favor of a different sensory experience.  After all, what could be better than smelling the wonderful aroma of fresh coffee brewing to wake you up? Even tea drinkers can appreciate it, along with the slower, less jarring entry to the day.
We think the most logical location for a coffee and/or wine bar is near the ensuite sitting area. Alternatively, if a private outdoor retreat speaks to you, consider placing it on a private balcony. Even a Juliet balcony can offer a private reprieve and a little nature without having to add additional square footage. If a larger space is available, for instance if you have a master suite over a garage, consider adding a private deck to it for optimal comfort and functionality.
Another favorite is a double-sided fireplace that can add warmth and ambience to the boudoir and the master bathroom. Finally, if space allows, built-in bookshelves, seating and/or a workout area are perfect additions to a well-rounded master suite.