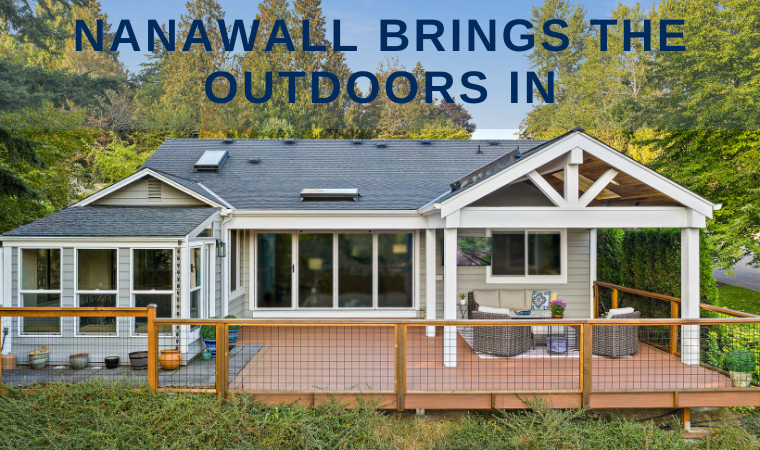 NanaWall Brings the Outdoors In
If you haven't heard of a NanaWall, you're not alone. They've been around for quite some time but have enjoyed increasing popularity as many post-pandemic clients are embracing this design choice as they've spent more time at home and outdoors.  The NanaWall allows you to do both, in an attractive and functional form.
The NanaWall replaces what would otherwise be a solid wall with standard French or sliding glass doors with a foldable, framed glass door option. On nice days, you can fold it open to create an indoor/outdoor experience, and on those rainy days you'll still enjoy optimal light without compromising your energy efficiency or ending up with a wet interior.
Designed to be easy to move, NanaWall uses a roller system for single-handed operation and it's available in several material and size options. NanaWall prides itself on its heavy-duty hardware and overall performance. It also offers functional glass treatment options and accessories like a retractable insect screen.
Learn about NanaWall's acoustic performance.
Worried about the rain? See how they measure up.
Read about the NanaWall's focus on security.
Within the next few months, we'll feature a recent project that installed the NanaWall system. In the meantime, we'd love to talk with you about your home remodeling project and how the NanaWall system might make sense in your home.