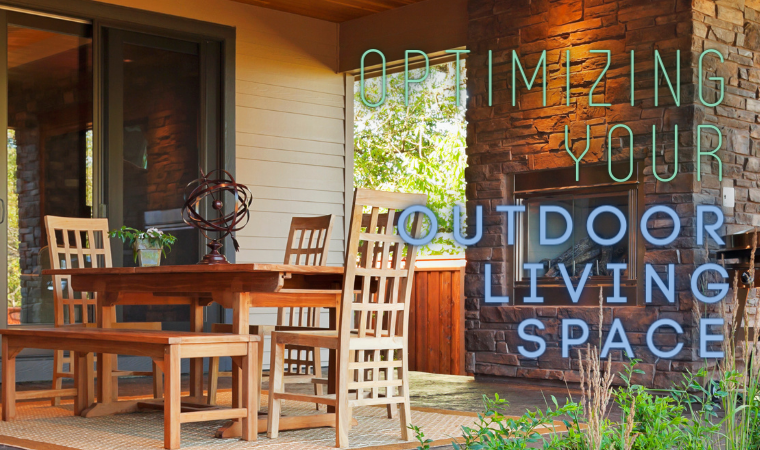 Optimizing Your Outdoor Living Space
It's that time of year when we relish the PNW beauty. The weather is lovely, it's still green, and we remember why we chose this locale as home. It's also the time most of us entertain outdoors. While starting a new patio remodel is not realistic for this year, it is a good time to be thinking about your wish list for a new outdoor living space for next season. Right now, you can note how you're using your space, or desire to, along with seeing your landscape at its most mature so you know if there are elements you want to highlight or work around in your overall home design. As you develop your list of must-have components, don't forget:
Protection – a covered patio will extend the season for outdoor entertaining or your personal use. Once the rain comes back, rather than hibernate for the majority of the year, a covered patio will extend your living space, giving you the opportunity to enjoy your outdoor living room and the sound of the rain, while dry and in comfort. If your outdoor living space is easily visible to your neighbors, a privacy wall is a good design choice. Consider a vertical herb garden as a functional, attractive way to get privacy, and have handy edible plants at your fingertips.
Adaptability – design your outdoor living space to be an adaptable locale that includes solutions for all year round – a fan for hot days and heaters for those chilly nights is a good idea. Appropriately placed outdoor lighting will optimize its use in the darker seasons ensuring your design is functional all year long. Incorporating speakers will allow you to set the ambiance you desire, including the option for background music while entertaining or solo listening to your favorite artists or podcasts.
Beauty – defined in the eye of the beholder, our clients capture loveliness in their spaces with fire features for both warmth, functionality and ambiance. Décor is the final opportunity to ensure your well-designed outdoor living room is ready for entertaining. Outdoor rugs define the space, while table dressings can really set the stage for the impression you want to leave your guests with.
If you'd like to discuss a potential outdoor living space remodel for next year, please fill out our consultation form to get started.