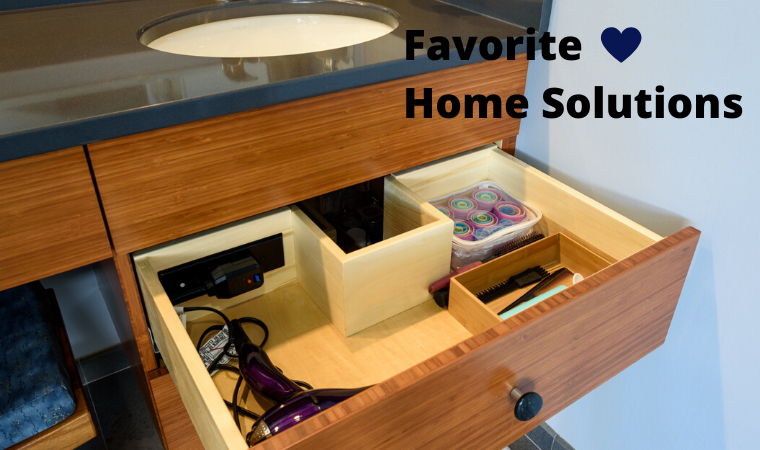 Our Favorite Home Solutions from our 2019 Projects
One of our favorite parts of remodeling is crafting a space specific to our clients. Since we're always striving to build life-long clients, we want to ensure we're offering top-notch service and design, on top of excellent craftsmanship. In many cases, it's in the small details where we shine. Below are some of our favorite solutions we suggest to clients based on how they use their respective spaces:
Kitchens
Drawers – the old standard was to have cabinets that contained your plates, bowls and even pans. These days clients often opt for drawers for storage, which has a deeper capacity than the alternative and is easy and visible when pulling items out or putting them away.
Tray divided cabinets – perfect for containing cookie sheets and cutting boards, this awesome solution keeps these often-used kitchen tools contained and easy to find.
Hidden garbage and recycling – while both garbage cans and recycling should be kept handy, they aren't ideal to look at. Dedicated cabinets can keep these often-used items easy to get to but tucked out of sight.
Pull-out shelves – don't lose things in the back of a cabinet, instead opt for pull-out shelves so that your items are easy to find.
Spice Cabinets – problems locating a particular spice, or dodging falling jars are a thing of the past with a dedicated spice cabinet.
Bathrooms
Interior outlets – this favorite feature entails putting the power outlets inside a drawer ensuring cord clutter is a thing of the past. This is the perfect solution for daily-use appliances like hair dryers, and curling irons.
Hair dryer storage – don't use up valuable counter space, instead, plan ahead with a dedicated storage location for your hair dryer and flat iron. This design feature is often coupled with the interior outlet for maximum functionality and minimum clutter.
Slotted drawers – save the clutter for another part of the home. Instead, implement drawers with dividers in your new bathroom to capture your make-up, brushes and hair products.
Laundry Room
Hanging storage – if your design plan includes an area for clothing items that require hang-drying, you'll wonder why you haven't had it before.
Hidden Hamper – this is a great option if you have the space. No need to let dirty clothes take over the laundry room, instead hidden hampers can be out of sight out of mind yet organized for a quick load when you have time.
Laundry Basket Storage – if a hidden hamper is not in the cards, having a dedicated space for your laundry baskets can really help a small space to feel organized.
Dedicated bins – a labeled bin for each family member can make taking and putting away laundry quick and easy for busy households.
For more fun remodeling designs, take a look at our project gallery and make a list of your favorite features.