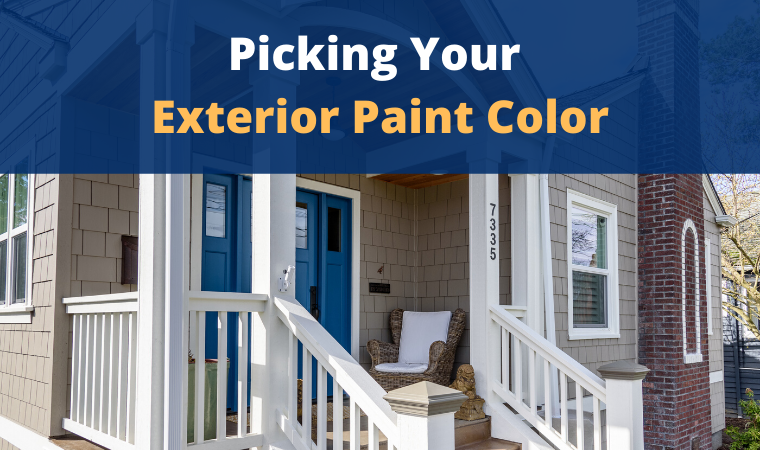 Picking Your Exterior Paint Color
Just like getting a new outfit makes you feel great, a new exterior paint job can improve your home's curb appeal. It can be daunting to pick a new color for your home's exterior, but don't worry, we've got you covered with tips for making this task more manageable.
Try snapping an image of your home and using one of the many home visualization tools available to get an idea of what your home would look like in a variety of colors. Consider your home's architecture, any HOA restrictions and neighboring colors to see what might make sense. We also recommend that you take into account your roof color and landscaping to avoid any unexpected surprises.
Once you have narrowed down your choices or color scheme, get paint chips to see what you think of the color. Still undecided? Small sample cans are available for a nominal price for testing out the colors right on your home. Choose testing areas in areas in full sun as well as in the shade, so you can see the color in all types of light. A pro trip for accent colors is to choose a tone that is a few shades lighter than the primary color you've selected.
A quick note, darker paint colors will fade faster and absorb more heat. Often professional painting companies can help with suggesting paint colors, but it is always helpful and more affordable to select color preferences at the onset of your project.