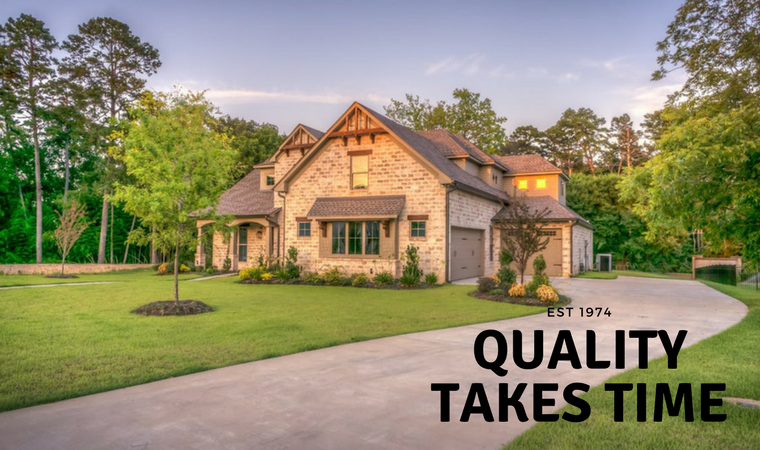 Quality Takes Time
Even without a slammed marketplace, educating prospective clients that a quality remodel takes time, is sometimes a challenge. In the days of HGTV, people are used to a new room being completed almost overnight. Unending amounts of supplies, labor and incredibly affordable finishes, render the completed room looking picture perfect. It doesn't help the average consumer to understand what to expect if they were to undertake a similar project in their own home though.
Research – we always recommend consumers read reviews, talk to people they know and really feel confident in their choice of remodeler. It also helps to get a rough idea of pricing, ideally from an unbiased third party like Remodeling Magazine's Cost vs. Value report.
Come with ideas – we can't help you craft your dream space, if you can't articulate your desires. You don't have to know for a fact, but we need somewhere to start. We find that if clients save images they like in Houzz ideabooks, or bring in pictures of spaces and products they like, we can discern their general preferences.
Know your timeline – sometimes clients really have to have something done in a specific time frame, others have preferences, but are flexible with availability. Planned vacations, in-town guests and the like, can be maneuvered around, with enough notice. Know that any project with us will require up front design and planning time, along with lead-time for materials necessary, like cabinet construction, for your project to begin. You want this, as having your home torn up while waiting on a specific sink or tile, will not be a desired outcome.
Understand the unknowns – even in the best run remodels, unknowns can occur. A leak found that you couldn't see, a pipe where it shouldn't be, are not great, but also not your contractor's fault. Your home can sometimes render surprises that now discovered, need to be fixed.
Be confident – if you're not sure of something you chose in the design process, wait until you are. There's nothing worse than beginning a project to have a client tell you that what they chose isn't what they want. It throws off the timeline, budget and possibly the whole design, as sometimes a minor adjustment can have a major impact. If you're waffling on a selection, or considering adding to the scope of your project, be sure to speak up during the design process. It's most cost and time effective for everyone.
When you're ready to take the next step, fill out our consultation form and we'll get in touch with you to discuss your project further.