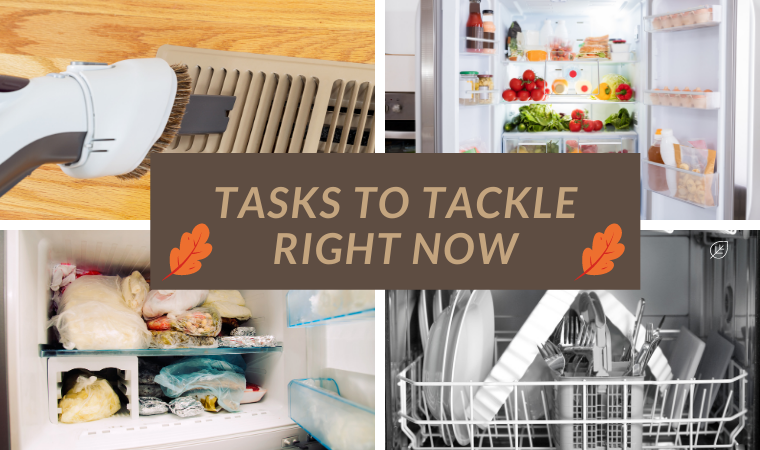 Quick and Easy Tasks to Tackle
This time of year brings many things; cooler temperatures, more leaves, and eventually the holidays. While we are still easing into the change in seasons, now is a good time to tackle those often-forgotten tasks before we get swept up in the holiday spirit.
Clean your vents. While the heater has likely already kicked on in your home, there's still time to give your vents a good vacuuming. Minimizing the amount of dirt, dust and debris that's getting blown around your house is always a good idea.
Clean out dishwasher filter. Did you know your dishwasher had a filter? If not, get on this task ASAP! Built-up food can inhibit proper cleaning of your dishes.
Run vinegar and/or baking soda through your clothes washer. It's a good idea to give your clothes washer a good scrub every so often. If smell is an issue in your machine, vinegar and baking soda are odor fighters and can help eliminate the problem.
Clean out your refrigerator. Jars leak and spills happen. Now is a great time to give your refrigerator a good clean up before the holidays pack your refrigerator full of yummy treats.
Organize your freezer. With casseroles and roasts more common in the fall and winter months than in the summer, now is a good time to take stock of what's in your freezer. Check items for freezer burn and rotate foods by date. Who knows, you may even get some meal planning inspiration just by doing this simple task!
Have you done these already this season?