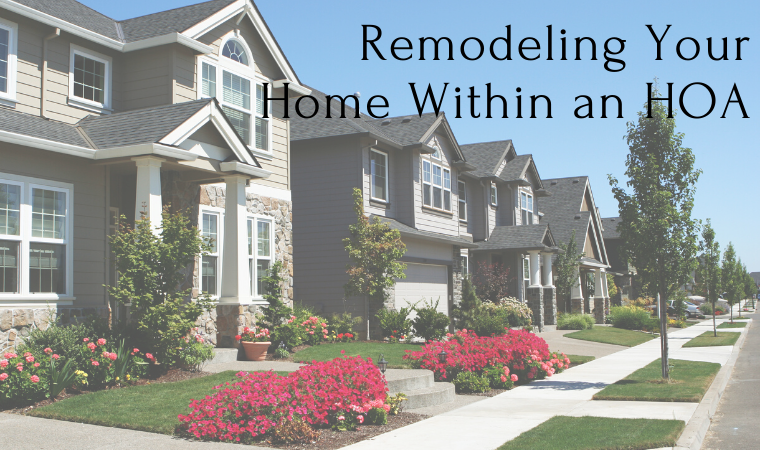 Remodeling Your Home Within An HOA
One of our clients is looking to put a second story addition over their existing garage at their Sammamish home. They submitted the intent to their Homeowner Association (HOA), which requested design plans featuring what the project would entail. We, in turn, provided the client with plans and elevations to present to the board.
After review, the HOA had no issues, but a neighbor was not happy as it would affect their mountain view. Upon further negotiation with the neighbor, our client agreed to pay for a tree trimming that would help retain the view. He also agreed to remove two windows from the design plan to ensure the neighbor's privacy. Our client is also paying for replacement of two of the neighbor's windows on the side of the house closest to the remodel.
While we're not sure our client would say it was a painless process, he was flexible, and with our support, was able to move ahead with the desired remodel design and provide the neighbor peace of mind.
If you live in a home that's part of a homeowner association, you may not know what to expect when undergoing a remodel. While every project is different, our experience has taught us that there are a few things that are common.
Plans and Elevations – the HOA Board will want to see the plans and elevations of your remodel to ensure that the aesthetics of the community are being honored. It is common to have restrictions to what can or cannot be in a design, so it's always helpful to understand those in advance.
Community issues – while the HOA Board members themselves may not have issues with your plans, a neighbor might. Hopefully, you're on good terms with your neighbors and can discuss the idea of a remodel in advance.
Approved vendors – find out if your HOA has preferred vendors or restrictions. It can help you and your remodeler avoid any unexpected surprises.