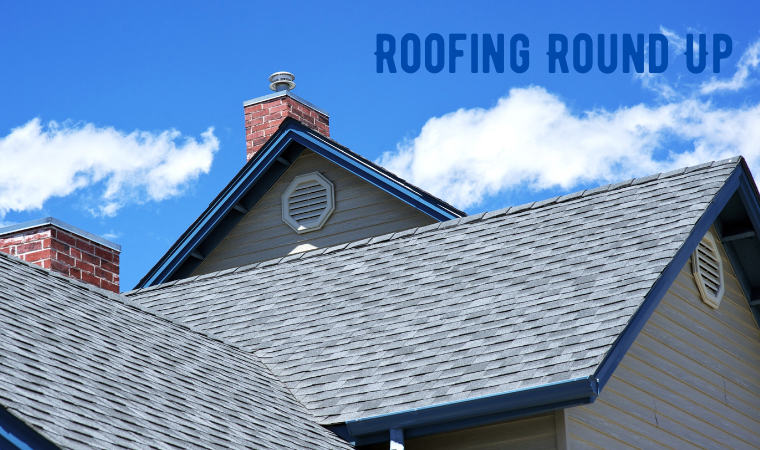 Roofing Round Up
You might be wondering if you should replace your roof at the same time or separately from your home remodeling project. This important upgrade often makes sense, particularly in combination with an addition or other large remodel. You are already committing to a significant investment of time, money, and energy in upgrading your home so it's smart to protect your investment by making sure your roof is in good condition. If you prefer to do a roof replacement outside of a remodel, we recommend doing so before having significant work done as the process can cause nail pops, cracks, or other imperfections to a finished space. While a new roof doesn't provide the immediate impact that an interior remodel can, it will give a nice pop to your curb appeal in addition to ensuring your home is dry and protected.
The signs for knowing if your home is due for a roof replacement is if it's old, worn, leaking, or sagging. A typical asphalt roof will last 20 to 30 years. If you're close to 25 years or more, it's time to consider a replacement. If your shingles are missing, curling, or cracked, or texture is limited or completely gone, start considering your options. The obvious signs that you need a replacement are if water leaks through or if there is visible light in the attic. If it's in the dry season, take note of any stain marks on wood and surrounding areas as these may be a sign that you have a leak and make a plan to investigate further at the first sign of rain. Of immediate concern is if you notice a sagging or depression when looking at your roof. This may indicate structural damage that should be addressed by a professional right away.
Once you've determined that a roof replacement is in your future, start by considering the style of your home. Select a material and color that coordinates with the existing version unless you intend to paint your home. If you intend to paint, it's smart to consider which colors you prefer and then select a complementary roofing color. Cedar shake, asphalt (also known as composition), metal and wood shingles are some of the common material options, although many more are offered. Consider the style of your home and the weather your home is subjected to when making your selection. Mostly gone are the days when roofers layer the new material over the old. While this is still done on occasion, we recommend starting anew as you can evaluate your base roofing structure. Finally, consider what warranty options are offered along with who provides the covered services. The answer to these questions may well direct your decision making. Whatever your choices, a timely response to a roofing problem can make a big difference in lessening any overall damage.