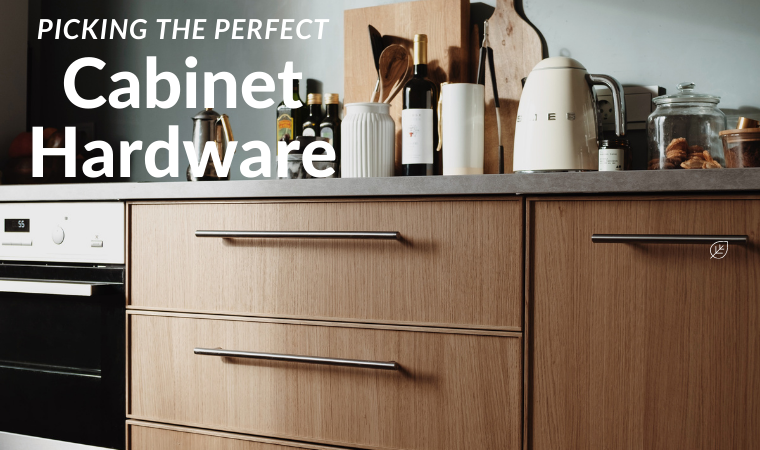 Selecting the Right Cabinet Hardware for Your Kitchen
Many clients come to us with a cabinet color in mind. Then they choose a countertop and backsplash that coordinates, and you can just feel the anticipation build. One of the harder decisions, however, is the hardware. Here are some suggestions:
Choose your color – your cabinet color, countertop, and faucet choices typically help dictate the colors to consider for your cabinet hardware. Select one that blends with the style of your space and opt for one that matches your faucet finish.
Honor cabinet style – flat panel and shaker cabinets are quite boxy, so a straight-lined cabinet pull may make the most sense. Curved cabinet styles, like those with recessed-panel doors, might lend themselves to a more curved handle design.
Mix or match – above we talked about matching your cabinet style, but there's no rule that says you can't select a contrasting style to shake up your design. It all depends on your personal preference and how you feel about a divergent aesthetic.
Whatever you choose, make sure the hardware feels good in your hand and will work for all the folks in your home that will be using it. If it doesn't, even if you love the look, it will not be a good choice for your family.
See cabinet hardware choices that our kitchen remodeling clients have been choosing.