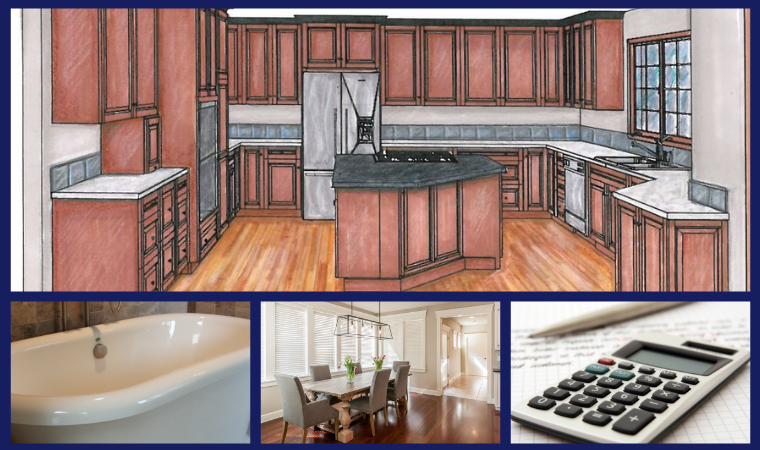 Six Times a Full-Service Remodeler Makes Dollars and Sense
Remodeling your home is not something most people engage in lightly. Not only can it be an expensive endeavor, it often takes a fair amount of know-how to do it properly and in a timely manner. Skimping on cost in some instances may make sense, but you may regret it later. Here are six times it's a good idea to hire a full-service general contractor with lots of experience:
You're making structural changes – don't settle for less than a professional when structural changes are at play. You want to make sure your walls are properly supported and that if you're removing a structural wall, a sufficient support beam is implemented. Bonus points to a general contractor that offers a warranty for their work.
You want to move plumbing – it's amazing how complicated and expensive it can be to move plumbing around a room. Toilets for instance should have an appropriate slant to the plumbing lines, otherwise clogs and back-ups could be a problem. You don't want to find out the hard way that you didn't hire a professional!
You need design chops – if putting together a room feels overwhelming, you're likely to benefit from a design-build firm. They can help you craft a design that works for your family, without stressing about sourcing materials or whether two tiles coordinate well. Objective help can also highlight any challenges with selected materials that may have unintended consequences.
You want to add space – most of us can identify poorly done additions by sight. Top quality contractors should be able to help you craft a design that coordinates well with your home's natural style and with the roofline, making that addition look seamless.
You need permits – if you're totally overwhelmed by the permitting process, you're not alone. A full-service contractor will submit for permits on your behalf and be responsible for passing the inspections. Whew, what a relief!
You're worried about a safety issue – expertise, not price, should be your main focus. If your home's structural, plumbing, or electrical systems are in question, waiting would not behoove you.
No matter what, don't make your home decisions solely on price. You get what you pay for and your home is not the place to skimp on quality. If we can help with your remodel, don't hesitate to contact us.