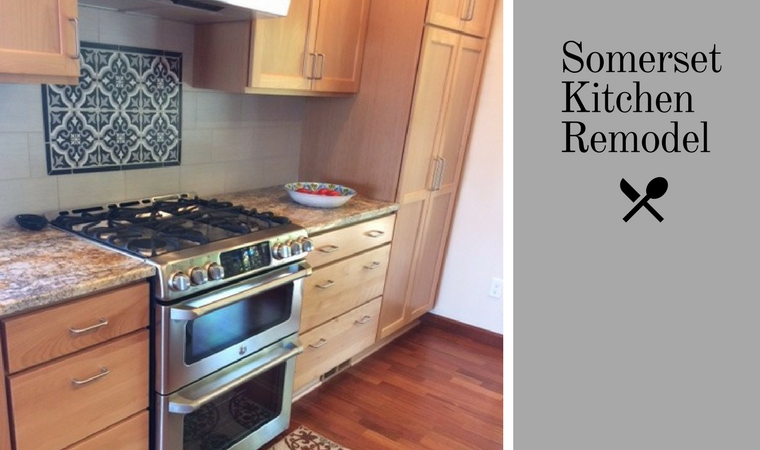 Somerset Kitchen Remodel
Twenty years ago we completed a kitchen for the Mason's Somerset home. Recently they returned for a refreshed kitchen, more suited to their current needs as they intend to stay put long into the future. Barb came prepared to the first design meeting with pictures of types of tile she liked that she wanted to have behind the kitchen range. It reminded her of their world travels over the years, and it would be a lovely piece of memorabilia for their family.
In their new space they wanted a wine area that would house wine, hard alcohol and associated glasses. In addition, a coffee center to contain their coffee maker when it's not in use, and all of the accessories that come with their daily cup of joe, leaving the counter-top bare and clean.
The kitchen floor plan they altered slightly to be a better fit for their current lifestyle. They chose natural finished beech cabinets, and granite counter-tops, since they had opted for a tile version twenty years ago.
These homeowners are ready to enjoy a nice glass of wine in their new kitchen.