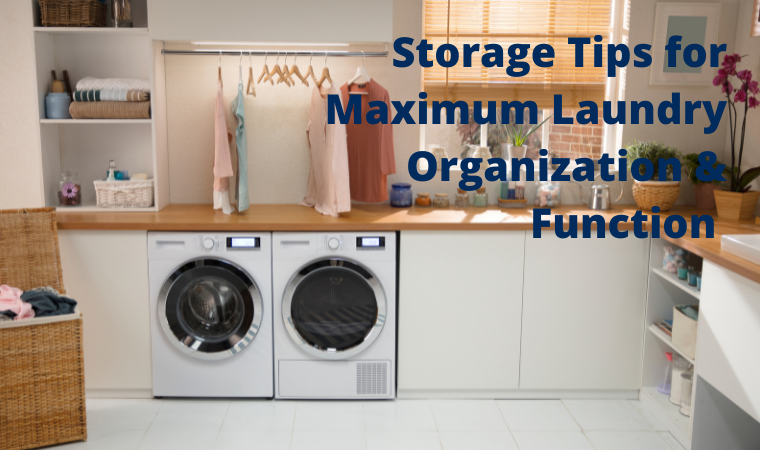 Storage Tips for Maximum Laundry Room Organization and Function
As with every design project we tackle for clients, the needs of the specific household drive the laundry room design process. How do you use the space? How would you like to use it? What elements are important? What do you dislike about your current laundry room? The list goes on, but you get the idea. Once we've landed these lifestyle needs and preferences, we can help our clients choose the specific solutions that make sense for them.  Here are a few suggestions for your consideration:
Pull out shelves – avoid losing things in your cupboard by installing pull-out shelves so items get pushed to the back and forgotten.
Hidden garbage, recycling, and/or laundry bins – tuck your dirty laundry, trash or anything you would prefer to have out of sight into built-in compartments.
Designated bins/baskets – Provide a designated place for each person in your household to pick up their laundry when it's completed. Each person can then be responsible for taking their belongings to their room and putting them away. This might be as simple as a shelf above the washer and dryer or a space within a cabinet.
Dedicated shelving and hanging bar – do you like to manage your laundry the second the dryer stops? If so, you'll appreciate having a dedicated folding counter and a bar for hanging items.
In-drawer outlets – if you like to iron but hate having a cord stretched across the room, in-drawer outlets are a good solution for staying organized while still providing access to the power you need for an iron, steamer or other appliance.
Utility sink – consider installing a utility sink to soak muddy clothes or tough stains while containing the mess to the laundry room.