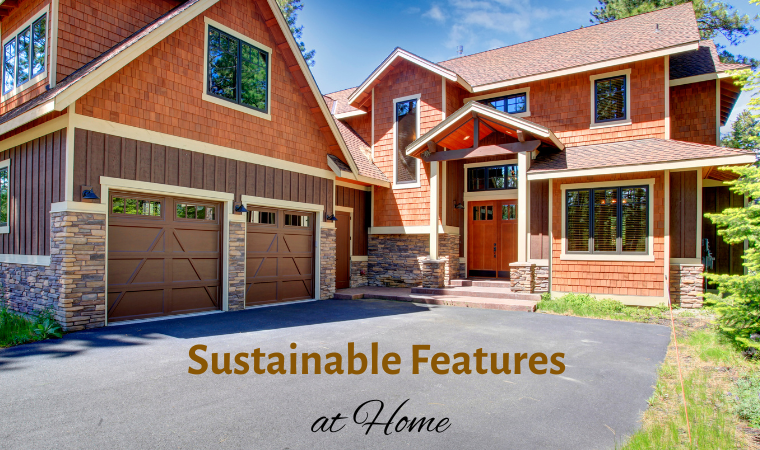 Sustainable Features at Home
With climate change at the forefront of many people's minds, it's a good time to consider what sustainable features you may want to implement in your home remodel. Here are some we recommend:
Native plants – will thrive without chemicals found in common pesticides and fertilizers as their native nature fosters easy growth, along with shoring up soil and protecting water quality. In addition, native plants are essential for bugs and birds, which aid in the pollination of our gardens.
Energy efficient lighting and appliances – selecting an energy efficient appliance is easier than ever thanks to rebate programs and stickers featuring the model's energy rating.
Natural finishes and low VOC options – many paints, stains, and other materials have improved over time to be safer for our families. Recent improvements have provided options that reduce the amount of volatile organic compounds (VOCs) they contain, but there are more interior products than exterior low-VOC options at this time.
Locally harvested, sourced, and regenerative materials – we live in a wet climate, so not all sustainable materials available make sense here. Selecting locally produced and sourced items, while potentially more expensive, ensure they travel less to reach you, providing a selection that may produce fewer emissions and can be considered better for the environment.
Natural light – while not a product per se, ensuring your home remodel design contains plenty of natural light is powerful. Not only is sunlight a mood enhancer, large windows, solar tubes, skylights, etc. are all great components to include in your home design to harness the sun's light and improve your mood.
Solar shading – select features like covered patios, decks, pergolas, or other shade structures that will help block the sun's rays in the summer while helping to keep your home cool. Indoor plants can also help with this and improve air quality at the same time.
Right size design and adequate storage – this is the concept of designing smart. Larger spaces will require more energy to heat and cool. While we think it's important to not undersize your home remodel, understanding your lifestyle and family's needs is essential to smart design solutions. Consider that it may not be more room you're seeking, but more functionality.