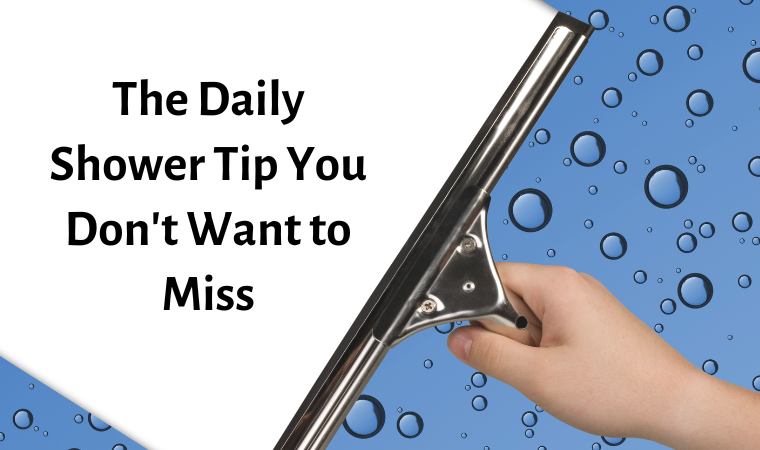 The Daily Shower Maintenance Tip You Don't Want to Miss
Beyond using a bathroom fan for at least 20 minutes both during and after your shower to remove as much moisture as possible, here's another daily shower maintenance tip you shouldn't pass up. To keep your shower clean in between the dreaded deep cleans:
Squeegee after every shower.
Yep, that's it! It's an excellent daily maintenance practice that can make a big difference in keeping your shower cleaner. When you squeegee the walls, floor, and door after the shower, not only are you directing the extra surface moisture down the drain, you're cutting down the soap scum, grime, and hard water stains that can develop on the surfaces. It's quick and easy to do, especially if you affix or suction the squeegee somewhere inside the shower for easy access.