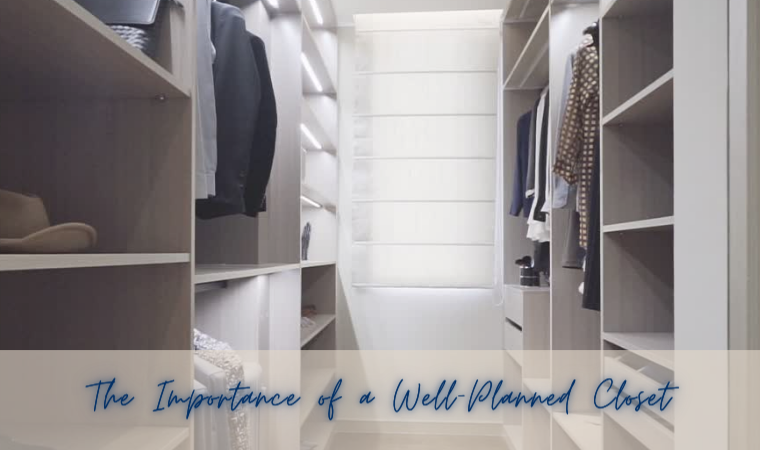 The Importance of a Well-Planned Closet
It's easy to overlook the closet when remodeling your primary suite, but it's an important element of the overall function of the space and your ultimate satisfaction with the project. It's a well-known that a clean and organized home can lead to less anxiety and stress. Keep this in mind as you're developing your primary suite remodel, making sure you have an appropriately sized closet for your clothing and other items you need to store. Consider how you use your current closet, what shortcomings you notice, and dream big! Here are the specific organizational tools we think are important to ensuring your initial organization stands the test of time.
Tie & Belt Storage
Yes, some people are still wearing ties, and they need a place to store them. A tie and belt storage organizer are a smart way to keep these accessories wrangled and in place.
Shoe Storage
Adequate shoe storage is a common goal of most homeowners. Having sufficient storage space for both partners is important for relationship harmony. Consider other creative storage solutions if your shoe collection is unusually large.
Purse Storage
If you regularly change out your purse based on your day's outfit, adjust seasonally based on color, or only switch purses for a special night out, everyone needs purse storage. Be sure you plan for a dedicated place to store these important accessories.
Jewelry Storage
Have a watch-lover in the family or a jewelry aficionado? This one is for you. Dedicated jewelry storage can offer you a storage solution that keeps necklaces untangled and favorite time pieces handy. Instead of the standard jewelry box, where it's hard to locate your item on the fly, a devoted location can offer an excellent option for all your needs.
Here are some more unusual, but potentially helpful suggestions to build into your closet's design during your primary suite remodel:
Suitcase Storage
This one feels a little random, but one of the coolest features we've created for a client was to utilize wall space behind rotating clothing storage for suitcase storage. Sometimes it's hard to find a good spot to store travel gear in between trips, and this solution proved to be the answer for this homeowner.
Vanity
You might consider putting a vanity area in your closet as a place to put on make-up, fix your hair and select jewelry. Paired with a chair for ultimate comfort, the closet can be a perfect spot for a functional get-ready station.
Laundry
Finally, if you're committed to redoing the primary suite in your home this year, consider whether moving your chief laundry area makes sense, or if a secondary laundry set-up might improve your quality of life. Since the bulk of laundry is put away in the bedrooms, this can eliminate unnecessary trips up and down stairs improving overall convenience.