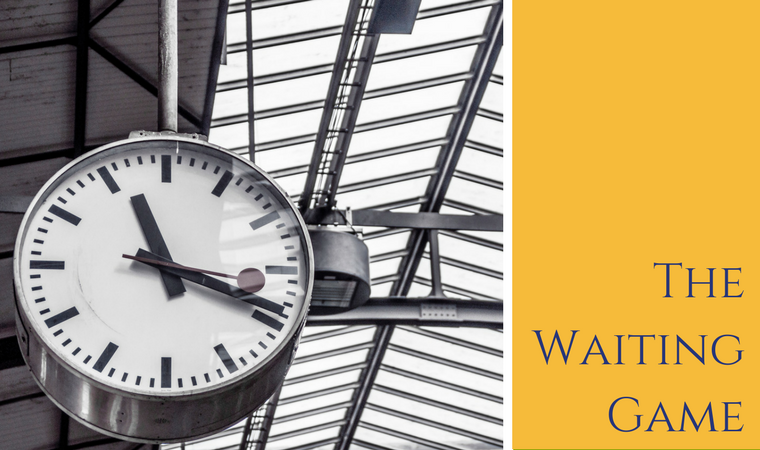 The Waiting Game
Sometimes the hardest part of a remodel is waiting for things to happen. Given our backlog these days, it's common for homeowners to be initially taken aback when they find out that it might take a bit for us to get started on their project. They've already made the biggest hurdle to their remodel, they've made the decision to make changes and contacted the general contractor they wanted. So, now that they've decided to move forward, what are they waiting for? Read on to see items that can take some time to receive prior to starting construction.
Cabinetry: Our clients cabinet orders are always custom, in that their cabinet dimensions are specific to their home and design. Expect to wait 8-12 weeks, more if you've requested a specialty wood.
Windows/Doors: Several things can play into the waiting game for windows and doors. Weather is one; if it's crummy outside, we may recommend waiting for a reprieve in the weather, especially if you've chosen a custom stain. If you have a non-standard size door or window, it will be a custom order and therefore can take roughly 6-8 weeks or more, to get a replacement in hand.
Specialty Items: Did you fall in love with a specific Italian tile or European appliance? Desire a custom sink, unique faucet, hand-made tile or glass blown pendants? These items can have long lead times to create and receive, though they may be beautiful in the end-design.
We think it's important to choose the items that speak to you. Remodels are expensive and disruptive, even with the best intentions, so getting what you want is important. Regardless of a client's choices, we are always striving to do our best to make the wait for a remodel as short as possible, while ensuring excellent planning and custom solutions to their home. If you're ready to do a remodel in 2018, give us a call.