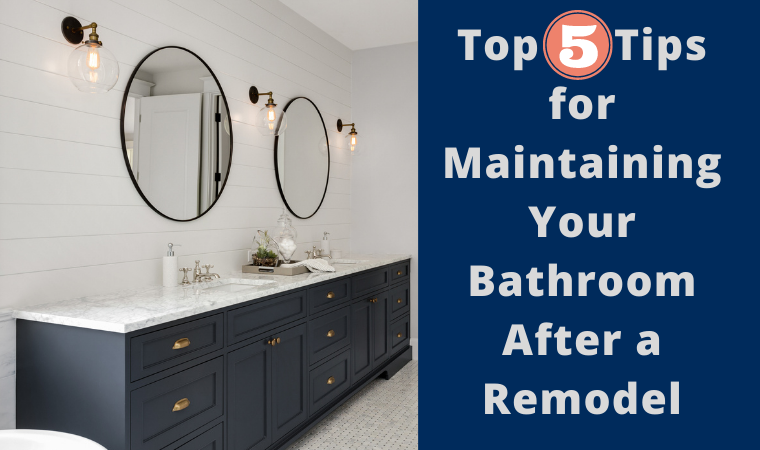 Top 5 Tips for Maintaining Your Bathroom After a Remodel
Any remodel is an investment of time, money and energy. So once it's complete, you want to be sure you are keeping it in optimal condition. If you're considering a bathroom remodel or recently completed one, these tips to maintain it are for you!
Buy a squeegee and use it daily. Squeegee glass, walls and the floors of your shower to help with soap scum and hard water build-up. It will also help to keep grout lines from breaking down.
Run the fan. Running your fan for at least 20 minutes post shower will ensure adequate moisture is pulled from the room, decreasing the chance for mold, mildew and moisture damage. Pay close attention to the fan cover when you dust! You want a clean, open escape for moisture to leave the room.
Keep it sealed. Whether we're talking about caulk or grout lines the recommendation is the same, don't let them degrade. A gap in the caulking can let water run down the sides of a tub or sink causing damage to support materials. Grout lines look great when first installed, but they are porous and can decay or break down if not cared for properly.
Fix leaks immediately. Sometimes leaks aren't obvious right away, but if you do notice one address it quickly to avoid damage to a subfloor or cabinetry.
Clean up. Clean your bathroom regularly or schedule a service to come in to do it. Not only will it feel good to have and use a nice clean space, it will also help to maintain the life and quality of your fixtures and materials.