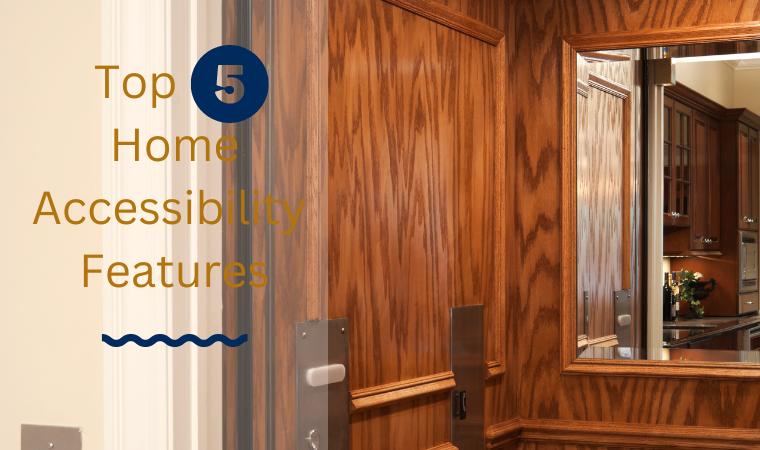 Top Five Home Accessibility Features
Whether you have someone in your home with accessibility needs or are just looking to make your home friendlier for those of all abilities, here is our list of the top five home accessibility features to consider when remodeling.
Wider doorways and hallways. Whether needed for a walker, wheelchair, or other requirements, wider than usual doorways and hallways are an easy way to increase access without compromising aesthetics.
Ramps and elevators. Stairs are the traditional method for getting to a front door or a second floor, but a well thought out home design can incorporate ramps or elevators which will eliminate challenges for those who find stairs difficult.
First floor bedroom. Common in newer homes, a first floor master suite is on trend. If you intend to age in place, anticipate caring for an aging relative in the future, or just want to be a thoughtful host to guests, a first floor master suite is an excellent design choice.
Less is more. Regardless of your home's layout, it's always a good decision to avoid rugs, unnecessary steps up or down, or over furnishing a space. We recommend embracing a minimalist décor, which will provide plenty of open space for easy maneuverability. If carpet or rugs are your preferred flooring, choose a low pile version, such as a Berber.
Levers and grab bars. A round knob can be difficult for some, so levers are preferred for door handles and cabinets. Also consider attractive grab bars near toilets, showers and tubs for an easier entrance and exit.