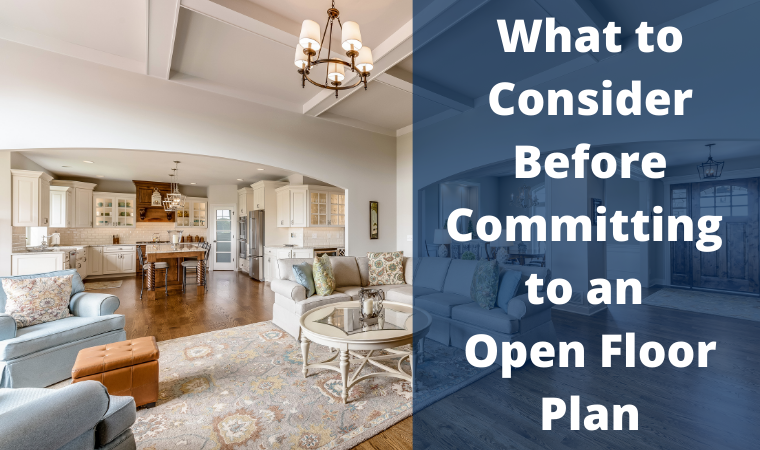 What to Consider Before Committing to an Open Floor Plan
It seems like just yesterday that most of our clients were looking for open floor plans in their home remodel designs. Today, with so many people working and attending school from home due to COVID, open floor plans are no longer a top request. People are opting for more defined of spaces in order to create the most functional environment for their families. If you're considering an open floor plan design, ask yourself these questions:
Do I need a quiet place to work? If the answer is yes, an open concept design may not work best for you. While a home office nook provides a workspace, it won't insulate you from noise and interruptions, nor will it contain the clutter that accompanies working or attending school from home.
Is my home tidy? If tidiness is not your strength, an open floor plan may stress you out since anything and everything will be visible. Kid's toys, dirty dishes, and possibly even laundry will be out on display for all to see upon entering your home.
Do I like a less traditional kitchen design? Open floor plan kitchens tend to look very different from those with designated spaces, as designers strive to provide a very clean aesthetic since family rooms, dining spaces and kitchens are all tied together in one space.  Open kitchens often utilize open shelving, for example, while an island makes up for the lost storage space.
How much do I really entertain? If you are the family party maven, then an open floor plan is a good option for you. But, if you like the idea of entertaining, but seldom actually do so, carefully   consider whether it's something you really want before you go all in on redesigning the layout of your home. It's more important to serve your day-to-day needs over an annual party.
There's no right floor plan, whichever serves your family and lifestyle best is what we recommend. That's one of the reasons we love providing our custom design-build remodeling services because we can focus on creating and bringing to life plans that meet the individual needs and desires of our clients.