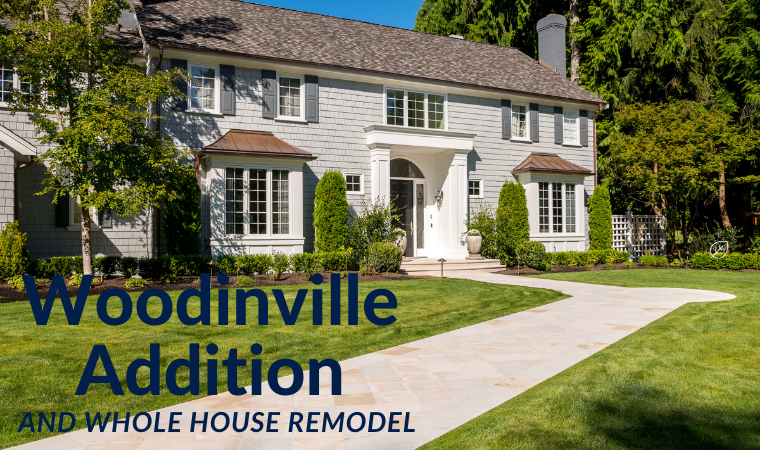 Woodinville Whole-House Remodel & Addition
Recent clients Jonathan and Mary each had their own home. After their wedding, they moved into his Edmonds home while they worked on remodeling her Woodinville home to create one living space that met both of their needs. Their wish list included a home addition that would add another bay to the garage, create a room for each of them to pursue their individual passions, and create a game room. They also wanted to remodel the entire house for a more updated aesthetic that was better in line with how they wanted to use it.
Roughly 500 square feet was added to their home which provided the couple the desired additional garage bay for use as a work area for Mary's master gardener pursuits. Above the new garage bay, they added a room dedicated to Jonathan's whiskey collection, along with a game room that included a ping pong table and pool table. Mary's secret room, also part of the new addition, allows this busy doctor to have a lovely at-home get away for reading and crafts.
Their newly remodeled powder room is picture perfect for guests, with crystal accents throughout. Their remodeled master suite is one of the couple's favorite spaces. It features a tiled fireplace and his-and-hers closets. The master bathroom is a showpiece with a free-standing bathtub with a mounted TV for leisurely soaks, double sinks, and a tiled shower, which features two showerheads as well as a rain shower for ultimate comfort.
The front entry was updated to give the home a more contemporary feel. New paint and flooring throughout made the whole house feel like new.
See our work portfolio for more information and the before and after photos.