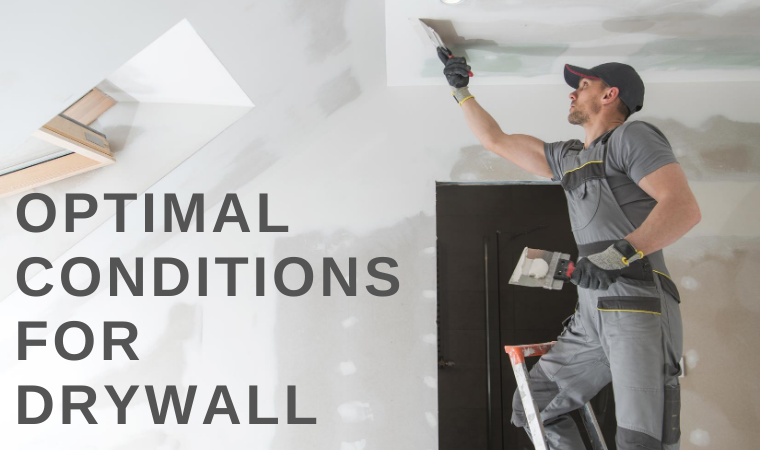 Optimal Conditions for Drywall
After more than 40 years in the remodeling industry, working to beautify  homes feels second nature. However, in a recent remodel we were surprised to find that the applied drywall mud was not curing as expected. Traditionally, drywall compound cures within 24 hours of application, and if a heavier coat is needed, it can take up to 48 hours. In this case we had used a heavier layer due to the homeowner's desire to go from a knockdown texture to a smooth texture, requiring extra drywall compound. We were surprised 48 hours later, that the drywall mud had not cured as expected.
In this case, the homeowners had moved out, so no one was in the house at night. What we hadn't accounted for was their ability to manage the room temperature from afar. As it turned out, the client's were turning down the temperature remotely at night since no one was in the home, which affected the drywall mud drying time.
Once we discovered the issue, we were able to set a more consistent temperature, allowing the drywall to cure normally. We were then free to move on to the next phase of the remodeling project. It was a good learning experience, and something our Project Managers now address up front with our clients.
Now that you know about the optimal drywall conditions, did you know there are multiple drywall textures? See the most common here.