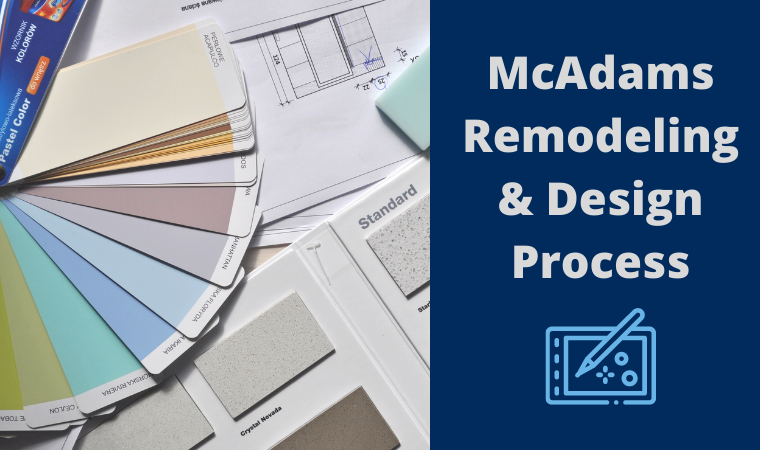 The McAdams Remodeling & Design Process
Sometimes the hardest part of a home remodel is getting to the heart of what a client wants done. We know it's not always easy to articulate specifically what needs updating in a space, and so we often hear "fix it, please". At our first meeting, in addition to seeking the broad strokes of what a client is wanting, you'll find we're looking for answers on how you anticipate using the space so that we can offer custom design solutions based on your needs. If you're new to McAdams Remodeling & Design and want to understand how we work, we've outlined our process for you below.
Complimentary Consultation – we offer these so that we can get to know each other, ask questions and mutually determine if we're a good fit.
Feasibility Study – this is where we investigate project permits, engineering and/or electrical concerns and get a more solid cost estimate. We also provide a more developed digital drawing of the project to determine whether you'd like to move forward. A small percentage of the expected project cost is collected at this time.
Letter of Intent – this is the evolving step where we start the interactive design process that includes formal drawings, concepts, and here is where finishes are selected. Five to seven percent of your project estimate is collected at this time.
Fixed-Price Contract – once a contract is signed we start ordering your long lead-time items, secure permits and do all the groundwork that will help make your project run smoothly once it begins. A deposit is collected at this time to save your spot on our construction calendar.
Construction Begins – this step is pretty self-explanatory; your remodel is underway!
Like what you've read? Learn more about what design-build means and meet our team.