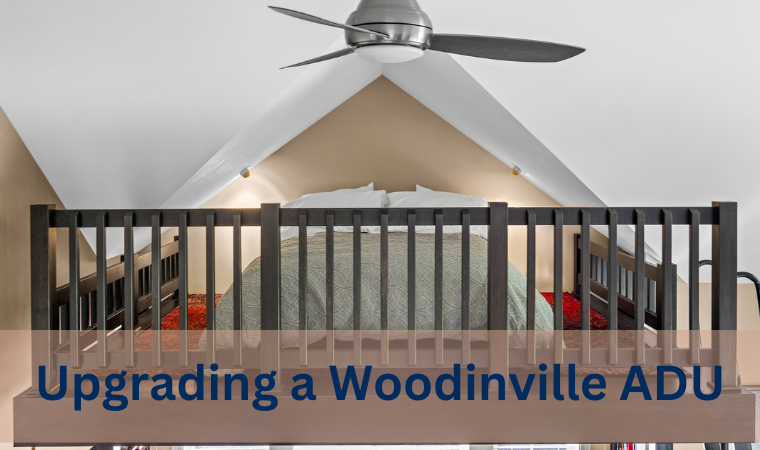 Upgrading a Woodinville ADU
Last month we featured a kitchen remodel for a client that wanted a Cape Cod feel. As an extended component of that project, we also tackled a small remodel to their attached dwelling unit, also known as an ADU. The couple's ADU was above the garage and was nice – but wasn't as functional as it could be. The couple desired more structure in what was essentially one room with an attached bathroom. It had a kitchenette, small dining space and seating area, but with a bed on the floor, didn't allow for a workspace, nor any privacy for sleeping. The couple had a bed, found during their European travels that they wanted to use, but needed some help to create their ideal design.
Lead Carpenter, Chris, created a loft area using vertical grain fir and was able to work it in between the vaulted ceiling and the existing windows. The couple found a ladder online that they wanted to use for access and Chris created railings around the platform for safe use. The height not only provided some privacy for someone sleeping, but also a work area for Heinrich underneath. This small adjustment to the room was monumental in creating an ADU that met their year-round needs for the space – both as a full-service office space and an ideal guest quarter for friends and family.
See more about this clients remodel here.